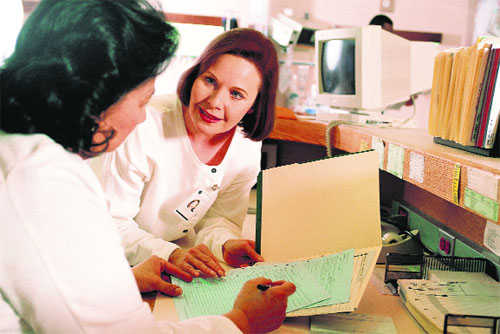 Suresh Sugathan
There has been a considerable progress in the healthcare ecosystem, including healthcare delivery and insurance in the past decade. However, despite the progress, the current state of India's healthcare outcome leaves much to be desired. India still trails in health outcomes when compared to other developed and developing countries. For instance, in our country, the penetration levels of the health insurance industry is much lower whereas the share of out of pocket expenditure, for a majority of population (towards healthcare facilities), is significantly higher. The penetration of this sector today stands at 7% with the retail-sub segment being close to 4%.
However, if we include the government-run schemes then the cumulative penetration stands at 15%. Given the population of the country, this is considerably less. Nonetheless, the rising healthcare cost inflation, due to advancements in medical technology, changing disease pattern (which are more towards lifestyle diseases) and increase in awareness, the health insurance market has significant headroom for growth in the coming years. Besides, with the new government's special focus on preventive care, accessibility of healthcare facilities, including AYUSH treatments and insurance to all, the outlook for this segment looks positive.
A look at 2015 reveals that the key focus areas for the industry will be awareness, product innovation, accessibility, value-added services and preventive care, when it comes to catering to a policyholder's requirements, with data analytics and technology being the key enablers. Consumers will see a range of health awareness campaigns emphasising on importance of health insurance. The industry will have to position this tool correctly to create a need for health insurance in the market and this will be instrumental for improving the penetration of health insurance within the country. In 2015, we are also likely to see innovation in the space of health insurance products.
Today we have treatments like ayurveda, homoeopathy, physiotherapy, pregnancy and outpatient expenses etc. being covered under the retail mediclaim policy which was not available in the market two to three years ago. The future lies in the easy to understand healthcare products and services which are simpler, yet which cater to all the requirements of the customers.
Apart from healthcare products, insurers will also play a key role in helping customers deal with lifestyle diseases and reduce their out of pocket spending towards healthcare. Today they also offer value-added services such as discounts on both OPD and IPD treatments, pharmacies, health checkups, eye and dental checkups etc. Going forward, along with these services, we will see special focus being dedicated towards preventive care and wellness, where the insurers will offer their customers various wellness services. For instance, discounts at spas, wellness treatment centres, ayurvedic treatments, yoga and gyms etc. as well as special awareness and health assessment drives.
Another major concern that the industry needs to address is the affordability and accessibility of insurance, especially in the tier 2 and tier 3 cities and the rural population of India. To reach out to this segment, business models have to be created that consist of simple products for people with low disposable income, coupled with the use of technology. This will ensure that the insurers reach out to the remotest corner of the country. For instance, at Bajaj Allianz we plan to come up with 4,000 virtual offices catering to every nook and corner of this country in the span of next three to four years providing insurance solutions to the consumers at their doorstep through tabs.
Digitisation in the past had helped us to create claim servicing modules that enabled us to provide our consumers with one of the fastest claim settlement turnaround time. This will play a major role in the future and will change the interface for interaction with the customer. New and digitised processes are likely to further streamline the claim processing pace, especially in terms of cashless claims from hours to minutes and have up to date customer information thereby responding quickly to customer queries. Mobile-based technology will empower us to reach out to the maximum number of customers thereby improving reach, awareness as well as providing solutions and wellness services anywhere, anytime. In the days to come, the role of an insurer will no longer be limited to providing insurance plans but will include providing services beyond insurance in the healthcare ecosystem. The future is going to be medical consultation and monitoring through mobile apps at the customer's convenience. These mobile apps will enable the customers to seek medical advice from the select list of doctors, and get answers for their health-related queries or to take second opinions. The customers will also get customised treatment and medicines delivered at their doorstep. The insurers will play a major role in facilitating the same. Considering the number of offerings in terms of products and services by the insurers and other stakeholders in the health and wellness arena, the onus will also lie on customers to capitalise on what is being offered.
The health insurance segment will be driven by technology, simpler and customised products and services beyond insurance. This, coupled with the government and the insurance industries' thrust towards awareness, increased penetration and preventive care, we expect this segment to grow at a robust pace. Insurers need to offer the right product, quick service at the right price and deliver what is unexpected.
The author is Head — Health Insurance, Bajaj Allianz General Insurance. The views expressed in this article are his own
Top News
Sisodia's residence was raided by CBI in connection with all...
Says CBI raid 'reward' for good performance
Indian and Chinese troops are engaged in a prolonged standof...
Also urges international community to play a 'facilitative r...
Was allegedly mowed down by a dumper truck in Nuh during a r...