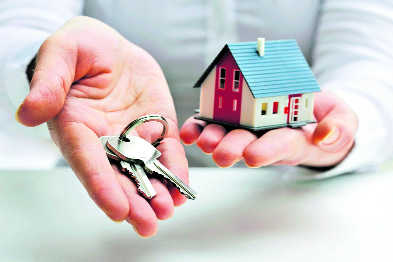 Naveen Kukreja
Buying your own house is often an overwhelming experience, and understandably so, because for most people it is the biggest financial commitment of their lives. Hence, utmost care and thorough research is required before applying for a loan. Most people consider interest rate as the only deciding factor when they are comparing various home loan offers available. However, there are numerous other charges that need to be taken into account before making a final decision. It needs to be noted that some of the charges are levied irrespective of the sanction of the loan. A comparison of these charges can help you choose between lenders offering similar interest rates. Here is a list of various charges and fees that affects the cost of your loan:
Processing fee
Lenders charge this fee to cover various expenses incurred during evaluating your home loan eligibility and your property value. It can range between 0.5% and 1% of your loan amount. It is usually non-refundable. Try to get it waived or minimised.
Pre-payment charges
Lenders levy this charge when you pay off the outstanding balance or a part of it before the due date. As pre-payments lead to loss of interest income for the lender, they levy this charge to discourage borrowers to opt for this option. However, this is only applicable in case of fixed rate home loans. Opt for a loan having lowest pre-payment charges and least number of conditions on making pre-payments.
Late payment charges
Late payment fee is charged for delay in paying EMIs. As this charge can go up to as high as 2% per month on the overdue EMIs, try your best to pay the EMIs within the due dates. Alternatively, set standing instructions on primary bank account to automatically deduct the EMIs.
Switching fee
Many lenders allow the borrowers to convert their home loans from fixed interest rate to floating rate and vice versa.
Similarly, many lenders, especially NBFCs, allow borrowers to bring down their interest rate to ones applicable for new borrowers. The lenders charge a switch (conversion) fee for such conversions. This fee is especially relevant in case of NBFC loans as they do not fall under the MCLR regime and resetting of interest rates is the only option to reduce interest rates.
Administrative charges
Several lenders also charge a non-refundable administrative fee for legal verification and valuation of the property. This is in addition to processing charges and may go up to as high as 1% of the loan amount.
Interest payout
It's important that applicants calculate and compare the total interest payout for various lenders, before making a final decision. Apart from the interest rate, your loan tenure and the type of loan will also affect your total interest payout. A longer tenure will lead to higher interest cost while a shorter tenure leads lower interest payout. Similarly, while your interest payout will remain the same in case of fixed rate loans, it may go both up and down in case of floating rate home loans. As a shorter tenure also leads to higher EMIs, make sure that your finances are not stretched to the point of making defaults or late payments. Try to keep your EMI within 40% of your disposable income and do not sacrifice your long-term financial goals for paying higher EMIs.
As the total payment made while repaying home loans can go up to twice the principal loan amount, it is important to opt for the one having lowest charges. Therefore, instead of limiting your search criteria to just interest rates, ensure to compare the various charges and costs involved while choosing a lender.
The writer is CEO and co-founder, Paisabazaar.com. The views expressed in this article are his own
Top News
With the induction of five more ministers, the strength of B...
Supreme Court judge bats for mandatory regulation of social ...
BJP's next round of growth will come from South India, says ...
Two-day special Maharashtra Assembly session begins
Two AK series rifles, seven grenades and pistol recovered fr...