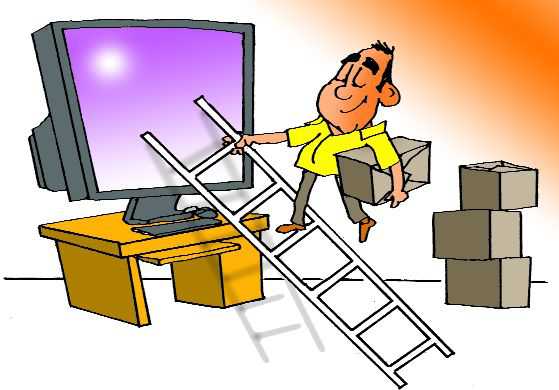 Vijay C Roy
Tribune News Service
Chandigarh, July 29
Mohali, Bathinda, Jagadhri and Sirsa are not the names that come to one's mind when one thinks of products popular in global markets sold through e-commerce platforms. But, nearly 3,000 MSMEs from Punjab and Haryana are selling products to the US and European countries by getting their products listed on global marketplace.
According to Amazon, more and more MSMEs are diversifying from B2B (Business to Business) to B2C (Business to Consumer) category to unlock the potential.
For example, until last year, Panipat-based Riba Textiles was selling towels and bath robes in American markets by themselves. However, in January this year, they joined global marketplace Amazon.com and now have access to over 180 countries without any investment.
Ludhiana-based Trident Ltd joined the platform around two months ago to spread its wings and serve directly to customers.
Trident Group founder and chairman Rajinder Gupta said, "With global marketplace, we don't need to have physical presence in a particular country. We hope to expand our reach digitally."
Amit Garg, MD, Riba Textiles, said: "If you are a new manufacturer, it's difficult to build a brand in a country like the US. Since trend for online shopping is growing and Amazon is a widely known platform, we are at advantage."
In Haryana sellers from Gurugram, Faridabad, Ambala, Panipat, Jagadhri, Ballabhgarh, Panchkula, Sirsa, and Karnal are on Amazon's global selling programme while in Punjab sellers are from Mohali, Patiala, Bathinda, Ludhiana, Jalandhar and Amritsar. Currently, 50,000 exporters are live on Amazon's platform.
"Amazon wants to expand and grow the programme further to bring in more and more small businesses to unleash the potential by enabling e-commerce exports and leveraging on global customer access," said Gopal Pillai, VP-Seller Services, Amazon India.
Turn to Amazon
Punjab: 1,000
Haryana: 1,737
Products sold online: Textiles, apparels, sports goods, kitchenware and books
.