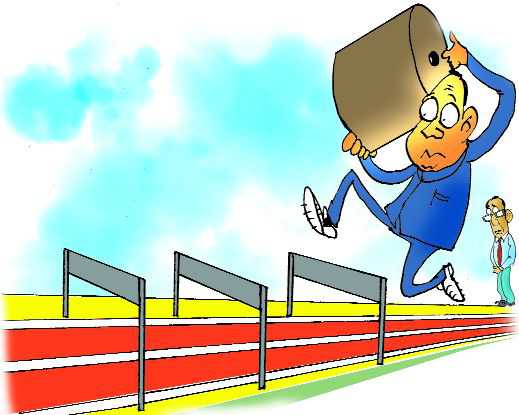 Vijay C Roy
Tribune News Service
Chandigarh, September 26
It's a double whammy for North-based paper mills which contribute 10% to the total paper production in the country. Already facing immense pressure on account of duty-free imports of paper and paperboard from ASEAN countries, the mills are grappling with slowdown in real estate, textile, automobiles and FMCG Sector. Digitisation has also affected the demand for paper.
The impact in North is more as compared to other parts of the country as the mills here have locational disadvantage. The units are majorly dependent on imported waste paper, which is imported through ports and the mills have to bear additional burden on account of transportation cost, making input cost higher.
Around 80-85% of the paper mills are based on recycled paper in North. Since the mills are far away from ports, they have to shell out more on account of freight.
Further, since substantial quantity of paper and paperboard is imported at significantly lower cost under FTAs, it has reduced the margin of the paper mills.
Industrialists said imports have grown at a very high rate as compared to domestic production and it has severely impacted the economic viability of many paper mills in India. India's imports of paper and paperboard (excluding newsprint) grew by 29.50% in Q1FY20 to $360 million.
"The imported paper is cheap as compared to paper manufactured by domestic units, putting them under stress and compelling them to operate under thin margins. It is evident from the fact that most of the capacity expansion is taking place in southern and western region and in Uttar Pradesh," said Anil Kumar, executive director & CEO, Shreyans Paper.
Out of 21 lakh tonne annual production in North India, Punjab contributes around 16 lakh tonnes, followed by Haryana (3.32 lakh tonnes) and Himachal Pradesh (1.5 lakh tonnes). In Punjab, around 12 lakh tonnes of paper is manufactured from waste paper while the remaining units are agro-based units.
"Mills are under pressure due to slowdown across printing and packaging sectors. The productivity of some mills has also been affected because of liquidity crunch faced by buyers and resorting to cutting down on inventory. As imports are competitive, they are forced to operate under thin margins," said Suneet Kochhar, director of Amritsar-based Khanna Paper Mills.
A senior official working with in the real estate sector said, "Commercial printers are having a tough time due to spending cuts from corporates, thus reducing the demand for paper."
Similarly, there has been low demand of kraft paper from corrugated box manufacturers.
"The industry is passing through tough time as there is an overall slowdown. The industry is left with no option but to cut down production. A majority of the packaging units are not utilising their optimum capacity," said Mukesh Jain, former president, Himachal Pradesh Corrugated Box Manufacturers Association.