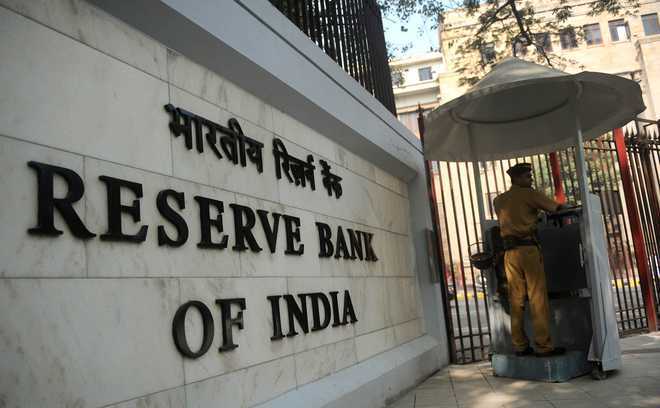 Mumbai, December 6
The Reserve Bank on Wednesday retained economic growth projection for 2017-18 at 6.7 per cent saying that the risks are evenly balanced.
In its Fifth Bi-monthly Monetary Policy Statement, 2017- 18, RBI said that the second quarter growth was lower than the one that was projected in the October review, and the recent increase in oil prices may have a negative impact on margins of firms and Gross Value Added (GVA) growth.
"The projection of real GVA growth for 2017-18 of the October resolution at 6.7 per cent has been retained, with risks evenly balanced," the central bank said.
It said shortfalls in kharif production and rabi sowing pose downside risks to the outlook for agriculture.
On the positive side, the RBI said there has been some pick up in credit growth in recent months.
Besides, recapitalisation of public sector banks may help improve credit flows further, it added.
While there has been weakness in some components of the services sector such as real estate, its survey indicates that the services and infrastructure sectors are expecting an improvement in demand, financial conditions and the overall business situation in fourth quarter, RBI pointed out.
RBI today expectedly kept interest rates unchanged but raised the inflation forecast for the remainder of the current financial year to 4.3-4.7 per cent.
The 6-member Monetary Policy Committee (MPC), headed by Reserve Bank of India Governor Urjit Patel, kept the repo rate unchanged at 6 per cent and reverse repo at 5.75 per cent. PTI
Top News
Deal expected to be complete by March 2024 | Tata group owns...
In his first major foreign policy speech since taking charge...
Asked to comment, Gandhi had told reporters in Indore on Mon...
Actor Anupam Kher condemns Nadav Lapid's controversial remar...