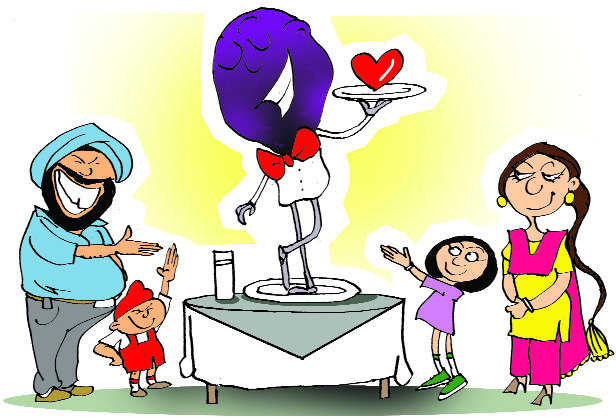 Vijay C Roy
Tribune News Service
Chandigarh, August 27
Whether fried, baked or sliced, potato gels with nearly every dish. Its bond with Indian consumers would be further strengthened as it would come up in a new avatar and rich in antioxidants with excellent flavour as compared to the traditional variety. Developed by Central Potato Research Institute (CPRI), Shimla, the new variety is dark purple black in colour and has high yield as compared to the traditional variety.
Christened as 'Kufri Neelkanth', the average yield of the hybrid is 35-38 tonnes per hectare and is suitable for North Indian plains. The average yield of traditional variety in Punjab is 30 tonnes per hectare while the national average is 23 tonnes per hectare.
"Compared to the traditional variety, the one developed by us is highly rich in antioxidants and has moderate resistance to disease like late blight. It is easy to cook, free from after-cooking discoloration and has mealy texture. It is a specialty potato rich in antioxidants besides other nutritional value with excellent flavour," said Dr Brajesh Singh, Principal Scientist & Head, Division of Crop Physiology, Biochemistry & Post Harvest Technology, Central Potato Research Institute, Shimla.
Anti-oxidants are substances that can prevent or slow damage to cells caused by free radicals and unstable molecules that the body produces as a reaction to environmental and other pressures.
The tubers of the hybrid are dark purple black, ovoid in shape with medium deep eyes, cream flesh, good storability and medium dormancy.
Singh said the variety has been developed and approved and in process of release by the Central Variety Release Committee (CVRC) for commercial cultivation. According to Singh, it will take another 2-3 years before the new variety reaches the end- consumers.
Once the variety is commercial cultivated, it would be a boon for the North Indian plains, especially Punjab. Punjab produces around 27 lakh metric tonnes of potato annually and supplies around 60-70% seed potato to domestic markets. The total area under cultivation in Punjab is 61,800 hectares.
In Himachal Pradesh, potato is cultivated in around 14,000 hectares with total production of around two lakh tonnes.
According to Singh, potatoes might play the role of nutritious source of food but there are certain misconceptions prevalent in society concerning its nutritional value. The most common misconception is that potatoes are fattening. "With a fat content of less than 0.1% and very low calorie content, by no means it can cause obesity. Potatoes are known to absorb considerable amount of fat while frying which is a common way of consuming potatoes in Indian recipes," he added.
---
'Kufri Neelkanth'
Colour: Purple black
Yield: 35-38 tonnes/hectare
Salient feature: Rich in antioxidants
Nutritional value: Rich in vitamin C, B6, phytochemicals and resistant starch