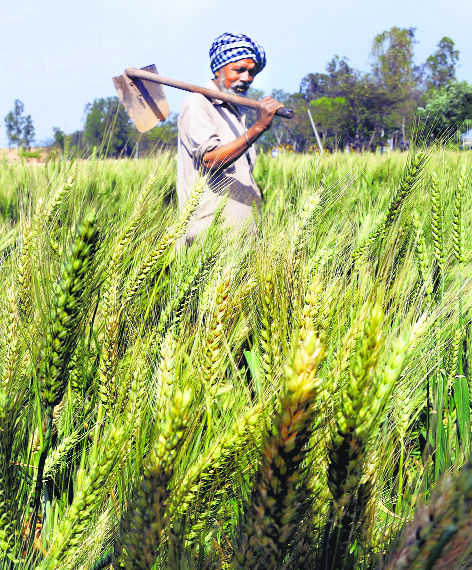 editorial@tribune.com
Rajiv Mahajan
NURPUR, OCTOBER 20
Farmers have appealed to Chief Minister Jai Ram Thakur to take requisite steps for abolition of the anti- farmers' law prevailing in some parts of the state.
After running from pillar to post, farmers of Kangra, Hamirpur and Bangana tehsil of Una district under the banner of the Regional Farmers and Mazdoor Sabha had approached the Prime Minister seeking abolition of the century-old law 'Khudrao Drakhtan Malkiyat Sarkar' (KDMS).
As per the information, the then Punjab Government during the British regime had issued a notification on January 11,1919, vesting the ownership rights of the spontaneously grown trees on private land of farmers with the government. This law is still prevalent in some parts of the state which were part of Punjab before re-organization of the state in 1966.
Sukhdev Singh Jamwal, president of the sabha, said he had recently received reply of the representation of the sabha from the Prime Minister Office (PMO). He said the PMO had directed the Chief Secretary of Himachal Pradesh to take appropriate action on this issue.
He said the trees grown on private land of the farmers were still being regulated and managed through the working plan of the state Forest Department.
The affected farmers have been demanding exclusion of their private land from the forest working plan on the pattern of the Punjab Government which had excluded 6,570 hectares of forest area in 2008.
The Regional Farmers and Mazdoor Sabha headed by Jamwal, a retired senior special secretary of the HP government who hails from Lodhwan in Nurpur, has been battling for the past 15 years for the abolition of this anti-farmer KDMS prevailing for the past one century.
Jamwal revealed that the sabha had also approached the successive state government through MLAs of Nurpur and Indora. "Former Chief Minister Virbhadra Singh had directed the then Forest Minister and Principal Chief Conservator Forest to settle the issue with the Central Empowerment Committee (CEC) constituted by the apex court.
"The issue was taken up with the CEC on May 4, 2013 which agreed in principal. The CEC asked the state government to submit revised Forest Felling Management Plan but the state forest department neither submitted that plan nor interim reply to the CEC," he lamented.