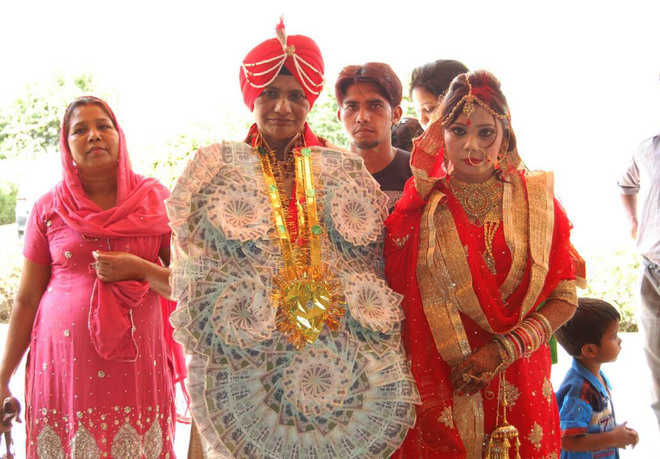 editorial@tribune.com
Tribune News Service
Jalandhar, September 6
For a tough cop and jail warden, Manjit Kaur, the landmark Supreme Court judgment decriminalising consensual gay sex brings liberation as well as caution.
Married in April 2017, Manjit, a respected police officer, had a typical Punjabi wedding with traditional bride and groom attires, consenting families and a lavish chariot which the bride and groom rode to the wedding ceremony.
However, on the day that the Supreme Court formally decriminalised consensual gay sex in the country, formally setting the couple free of the fear of persecution, which many other same sex couples so far lived in the shadow of, Manjit still remained wary, speaking sparingly, conscious of her government job.
While the couple have been celebrated in the state as a symbol of courage and gusto, among same sex couples, Manjit has not been too comfortable with the resultant hype, which her unusual story and wedding has earned her.
Married to her partner Seerat at the Pucca Bagh, the couple enjoyed the support of their families and friends at their wedding ceremony, which many such couples are struggling to get.
While the wedding was celebrated in the social media in 2017, September 6, which many of the community members hailed as their Indepndence Day, has given another occasion to the state to uphold the courage of the two individuals making a statement against the otherwise widespread patriarchy with panache. The couple stays at Kapurthala where Manjit is posted as the jail warden.