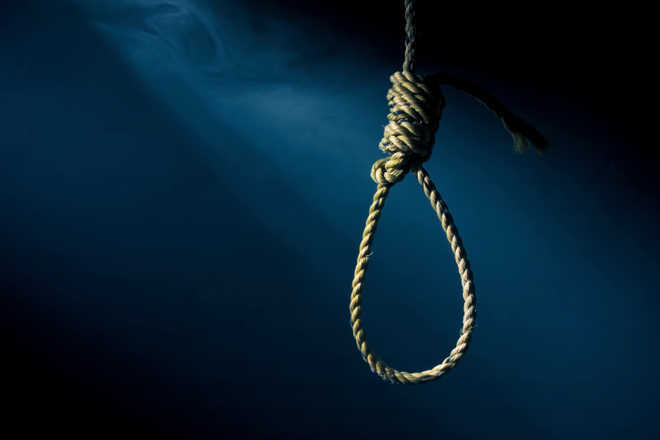 Our Correspondent
Zirakpur, November 17
A 15-year-old girl allegedly committed suicide by hanging herself from a ceiling fan at her house here today. The deceased has been identified as Payal, a resident of Zirakpur.
The police said the minor was found hanging by her family. She was alone at home when she took the extreme step. The police said the victim's parents work as labourers.
When her mother returned from work, she found the door locked. She kept knocking but there was no response from inside. Neighbours broke the door and found the girl hanging from the ceiling fan.
The police said as per preliminary investigation, the girl was mentally upset. The police have initiated inquest proceeding into the matter.
Top Stories