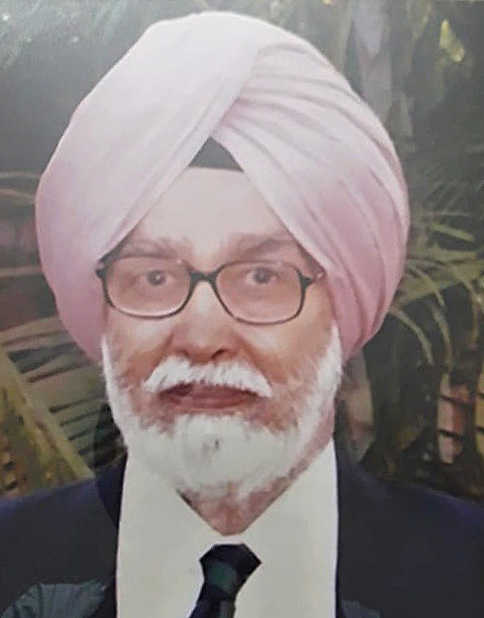 Tribune News Service
Chandigarh, July 13
One of the highly decorated Indian generals, Lt Gen JS Gharaya (retd), who was awarded the Maha Vir Chakra in the 1971 Indo-Pak war and Kirti Chaka in the 1947 Hyderabad operations, passed away here today at the age 93.
He was ailing for some time and is survived by his wife, a son and a daughter.
His mortal remains were consigned to the flames today. Wreaths were laid on behalf of Punjab Chief Minister Capt Amarinder Singh, Western Command GOC-in-C Lt Gen Surinder Singh and Colonel of the Bihar Regiment Maj Gen Tejbir Singh. A large number of veterans were present on the occasion.
Commissioned into the Frontier Force Regiment in 1945, he joined 1 Bihar on Independence in 1947. Shortly thereafter, the battalion was deployed for Operation Polo, the police action to annex the state of Hyderabad. Then, Capt Gharaya led a series of independent actions in which the Razakars were routed. In one such action on September 24, 1948, he along with some troops chased and neutralised two truckloads of Razakars. For his leadership, courage and initiative, he was awarded the Ashok Chakra, Class-2 (now known as Kirti Chakra), the second highest peacetime gallantry award.
Gen Gharaya assumed the command of 5 Bihar in August 1963 and then proceeded to raise 9 Bihar, which was moved to Mizoram when insurgency was at its peak. Then a Lieutenant Colonel, he was awarded the Vashisht Sewa Medal for distinguished services.
During the 1971 war, he was commanding a brigade in the Jessore Sector on the eastern front. "His brigade was attacked on four successive occasions and despite heavy casualties, his troops stood the ground, largely due to his excellent tactical handling, outstanding courage, constant presence and guidance. His conduct of this operation was responsible for heavy enemy losses and their withdrawal. During the subsequent offensive operations, Brigadier Gharaya was with the leading troops when he was severely wounded by enemy fire. He refused to be evacuated till he had seen the attack through as the success of this attack was vital to our further advance in Bangladesh," the citation for his Maha Vir Chakra reads.
After commanding 9 Infantry Division and subsequently serving as the Chief of Staff, Central Command, he retired in August 1984 and settled in Chandigarh. He continued to look after the interests of his regiment and remained in constant touch with veterans and war widows.
Top News
Lived in self-imposed exile in the UAE to avoid criminal cha...
After his failed misadventure in Kargil, Musharraf deposed t...
Military shoots down the surveillance balloon in Atlantic Oc...
The incident took place on Friday when Kambli reached his fl...
CM said only manual excavation of sand will be permitted in ...