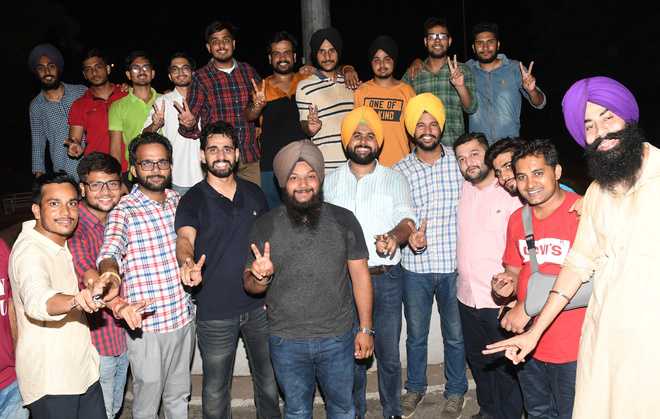 Tribune News Service
Chandigarh, September 10
Tegbir Singh of the NSUI retained the position of general secretary for Punjab University Student Council after recounting of the votes today.
The recounting was done following the objections raised by Indian National Students' Organisation (INSO) candidate Gaurav Duhan. Elections to various posts of the student council were held on September 6.
The INSO had protested over counting of the votes. After their protest, the grievances redressal committee of Panjab University (PU) had decided to recount the votes for the post of secretary.
The INSO had alleged that votes were wrongly counted, favouring Congress-backed National Students' Union of India (NSUI). Duhan was leading with around 600 votes. However, in the last round, when the votes of the UIET were counted, Tegbir Singh of the NSUI took a lead and was declared the winner by 10 votes. After recounting of the votes, Tegbir was declared as winner by 10 votes again. He secured a total of 3,191 votes, while his nearest rival Gaurav Duhan got 3,181 votes.