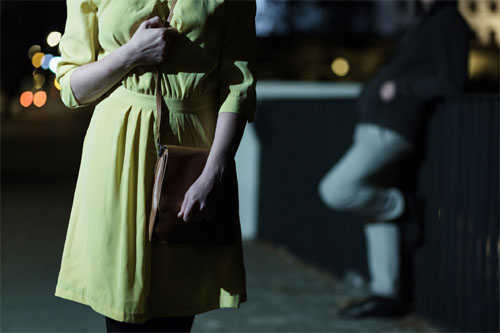 Chandigarh, August 15
Barely over a week after the incident of stalking of an IAS officer's daughter here, another woman has complained of being chased by three men in a car.
In her complaint, the woman alleged that last night while returning home from market in a two-wheeler she was chased by three men in a car from Sector 36 till Sector 40 here last night, the police said on Tuesday.
"The men started chasing her after she bought some fruits from the market," Chandigarh Police Deputy Superintendent of Police, Deepak Yadav said.
The woman, who belonged to Hisar and has been staying here as a paying guest, noted down the vehicle's number and informed the police, the DSP said.
A case has been registered on her complaint under Section 341 (wrongful restraint), 354D (stalking), and Section 34 (acts done by several persons in furtherance of common intention) of the IPC, the DSP said.
"We will soon apprehend the accused," he said.
Earlier, on August 5, a 29-year-old disc jockey and daughter of a senior IAS officer was allegedly stalked by the son of Haryana BJP chief and his friend. — PTI
Top News
Says 2004-2014 was a lost decade but 2030 will be India's de...
UPI soon for all in-bound travellers, coin-vending machines:...
He said the prime minister did not answer the questions he h...
All promotional cases to be kept outside the purview of the ...
Three-member collegium also recommends appointment CJs of hi...