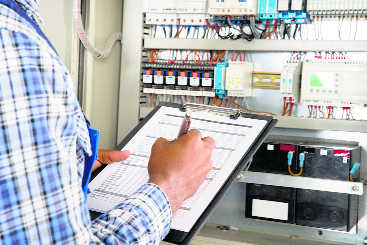 Ramkrishan Upadhyay
Tribune News Service
Chandigarh, October 13
Delayed electricity bills have given a jolt to over two lakh consumers in the city, who will have to pay bills for four months within a span of 15 days.
While the Electricity Department is yet to take a decision on whether to extend the last date for the payment, the consumers have no choice but to pay the bills, running into thousands of rupees, during the festival season, which has already "exhausted them" financially.
Sources said a majority of the consumers had received the electricity bills for June and July after a delay of a month and a half. The consumers have been given 15 days to pay the bills.
While they have started paying the bills, they are now worrying about the next bills, which are expected within a week. Usually, the Electricity Department issues bills as per the billing cycle. So, the bills for August and September are likely to be issued within 10 days.
RK Garg, a social activist, said why should consumers be burdened for the fault of the Electricity Department. The department should extend the date for the payment of the bills.
The sources said the delay in the distribution of bills occurred due to floods in Ropar during August. The floods destroyed the records of the National Institute of Electronics and Information Technology (NIELIT), Ropar, which was assigned the job of printing electricity and water bills of city residents.
Later, the department had to rework on the bills, which took time. In the absence of data, many consumers were issued bills on the average consumption basis.
CD Sangwan, Superintending Engineer, said the records were destroyed due to floods. The department would adjust the amount in the next bills of those who were issued bills on the average consumption basis this time.