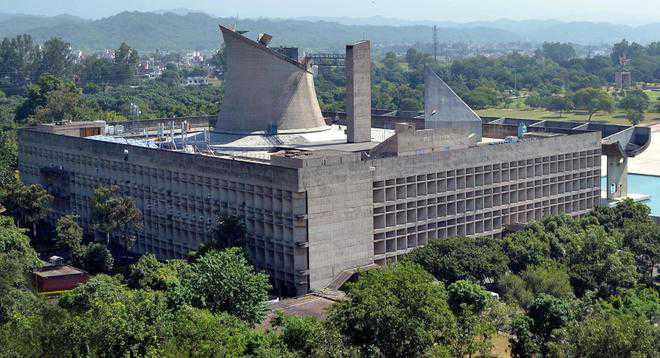 Ramkrishan Upadhyay
Tribune News Service
Chandigarh, June 28
In a major jolt to the renovation and restoration project of the Capitol Complex, Mumbai-based heritage architect Abha Narian Lambah has left the project midway.
The Administration had appointed the consultant to prepare the conservation and management plan for the Capitol Complex after it was declared a world heritage site by UNESCO in 2016.
The Administration has spent approximately Rs 5 crore on the restoration work. Sources said the world famous architect left the project over some issues, including the design of the ongoing works. In a letter written to Punjab Governor and UT Administrator, she said she could not compromise with the original design of the complex.
Lambah confirmed that she left the project as she could not compromise on the original design of the works of Le Corbusier.
The Administration had appointed her for three years. Her tenure was to end in 2020. She prepared detailed reports for the conservation and renovation of the original works of Le Corbusier and submitted these to the UT.
She was given the task to restore the original look of all buildings and monuments designed by Le Corbusier 60 years ago at the Capitol Complex.
The three iconic buildings of the Capitol Complex — Secretariat, Legislative Assembly and the Punjab and Haryana High Court — were constructed between 1955 and 1958.
The Capitol Complex in Sector 1 was part of a trans-national dossier on the works of Le Corbusier, jointly submitted to UNESCO by seven countries for the world heritage status.
On her recommendations, the restoration work on the outer side of the buildings, open hand and the High Court has been completed. The encroachments in the secretariat building have been removed.
Extreme weather conditions affected the concrete on the buildings over the years. The surface had become black and cracks had developed at many places. Sources in the Engineering Department said officials were not happy with the work of the consultant. An official said the consultant was not submitting the reports on time, which was delaying the project.