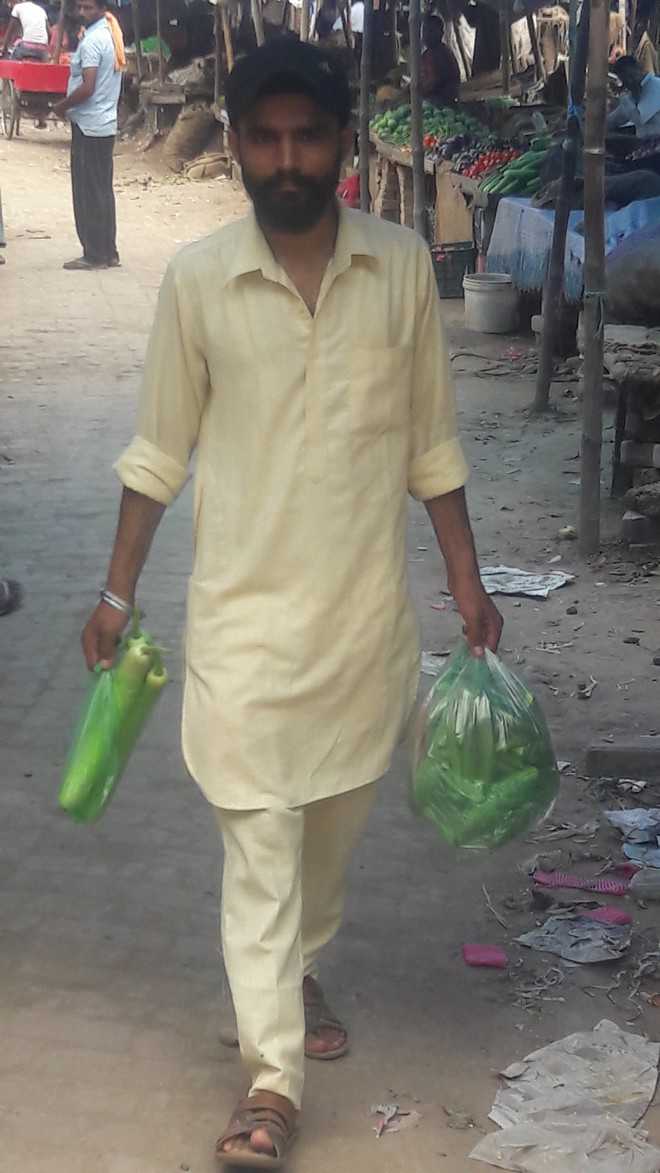 Our Correspondent
Dera Bassi, May 27
People can be seen using plastic carry bags here in violation of the ban imposed by the state government last year.
The blatant use of plastic carry bags all over the city puts a question mark on the efficiency of the Municipal Council authorities. Though MC officials claim they had constituted enforcement teams to keep a vigil on vendors using plastic carry bags, it seems to be a mere formality as no serious initiative has been taken to curb the practice.
What is more appalling is that the Dera Bassi Municipal Council is yet to issue any challan to violators.
While these plastic bags are inimical to environment, residents and shopkeepers are not willing to put an end to it. Polythene chokes and clogs the drainage system resulting in flooding during the monsoon. Stray cattle also fall prey to the polythene menace since it is not biodegradable.
Vegetable and fruit vendors at the sabzi mandi here solely rely on the use of polythene bags to supply goods to customers.
Harmesh, a vendor, said: "If we stop providing polythene bags to customers, our business will suffer. The government should ban manufacturing of polythene bags".
Pooja Siyal, SDM, Dera Bassi, said: "We initiate drives against the use of polythene bags to make shopkeepers or vendors aware of its ill-effects. I will take up the matter with MC officials to chalk out a plan to curb the menace."
Top News
Polling began at 8 am and will continue till 5:30 pm
Over 1.45 crore electors are eligible to exercise their fran...
Discuss Russia-Ukraine war, highlight emerging security chal...
Presidents of nearly 40 parties have been invited to the mee...
The seized drugs are the spurious versions of leading brands...