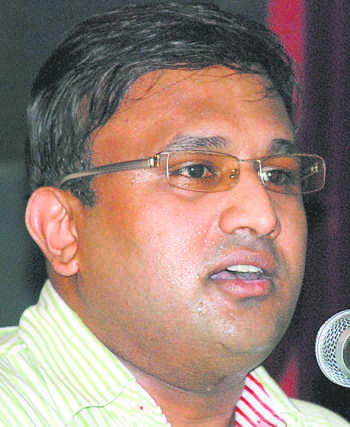 Chandigarh, August 19
Former IPS officer Saji Mohan, who was convicted today by a Mumbai court in an NDPS case, was earlier also convicted in two different cases by a court in Chandigarh.
On March 11, 2013, a local court had sentenced Saji and former Narcotics Control Bureau (NCB) superintendent Balwinder Kumar to 13 years of rigorous imprisonment in a drug pilferage case. The NCB, Chandigarh, had initiated a probe against Saji after he was booked by the ATS, Mumbai, in January 2009 with 12-kg heroin.
The probe had revealed that during his tenure as the NCB Director, he had mixed slaked lime in drugs.
It was during the investigation of the drug pilferage case that the NCB stumbled upon embezzlement. After the probe, the NCB had submitted a complaint to the UT police about embezzlement of Rs 13.81 lakh in a property attachment case. The amount was to be deposited in the SBI, but was never deposited. He was booked by the UT police on January 30, 2009, for corruption and criminal breach of trust.
In March 2014, the 1995-batch IPS officer was sentenced to five-year jail by the Chandigarh District Courts for embezzling Rs 13.8 lakh during his tenure as the NCB Director in the UT. He was held guilty in a case of corruption, criminal breach of trust and criminal conspiracy.