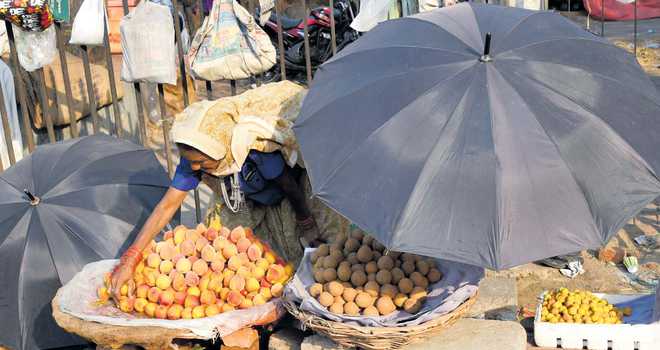 While the Punjab and Haryana never leave a chance to fight over the water issue, yet they presented a rare bonhomie at a meeting held to discuss plans to save Sukhna Lake. The meeting of the six-member committee was held on the direction of the High Court on Saturday. The officers of both the states not only offered resources for de-weeding and de-silting of the lake but also agreed to share the water to fill the lake. RS Verma, Secretary, irrigation, Haryana, proposed to bring water from the Bhakra by laying a separate pipeline. Officers of the Punjab and the Haryana have shown keen interest. Superintending Engineer BK Kamboj and Balraj Chauhan of Irrigation Department of the Haryana even made power point presentation regarding the lake before the members.
Finding officers at office not an easy task
Finding officers of the Municipal Corporation on their seats during any public-dealing time is not easy for residents. It is difficult to guess where they are if one does not find them in their offices. They are often busy in some meeting or the other.Visitors who come to meet them often have to wait for a long time or have to go back empty handed as officers are busy in meetings.
Beat the heat in AC buses
AC buses of the Chandigarh Transport Undertaking (CU) is proving to be a boon for commuters during the summer season. Besides, city residents, people from other districts are also availing the benefit of AC buses for RS 40. CTU issues a day's pass for a local AC bus for Rs 40. The passenger just have to hop in the AC bus and one can travel anywhere in the city for the entire day. Besides, saving money, these buses have become a source of joy to many as it not only protects them from rising temperature but also offers a comfortable journey.
No complaints when everything is free
While a majority of students living in hostels may have plenty of problems related to lack of basis amenities, there are some who are more than happy to live with it. Happy are those who are enjoying the luxury of hostel life free of cost. Despite many raids, some outsiders still manage to sneak in and live in the hostels without paying a single penny.
(Contributed by Ramkrishan Upadhyay, Sandeep Rana, Mohit Khanna and Ishrat S Banwait)