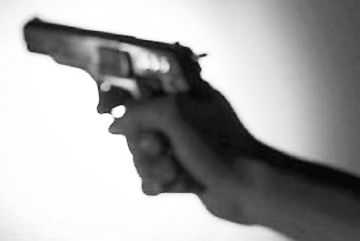 Tribune News Services
Chandigarh, October 12
A man suffered a bullet injury as a gunshot was fired during a brawl between two friends at a house party in Sector 25 here on the intervening night of October 11 and 12.
A gunshot fired by Vijay (30) at his residence hit his friend Praveen (32), a resident of Sector 38.
According to sources, the incident took place when the friends were having drinks at Vijay's place. Praveen, who was also present there, had called his friend Suraj to pick him up. Suraj came there and joined the party. Later, he and Vijay had a heated exchange over some matter.
The victim, who tried to stop them from fighting, was hit by a gunshot allegedly fired from Vijay's gun. The bullet hit him in the lower part of stomach. He fell on the floor. Vijay fled the spot immediately after the incident.
The police reached the spot around 2:45 am. Praveen was rushed to the PGI, where he was undergoing treatment, said the police.
A case has been registered against Vijay under Sections 307 (attempt to murder) of the IPC and the Arms Act at the Sector 11 police station. The suspect is at large.