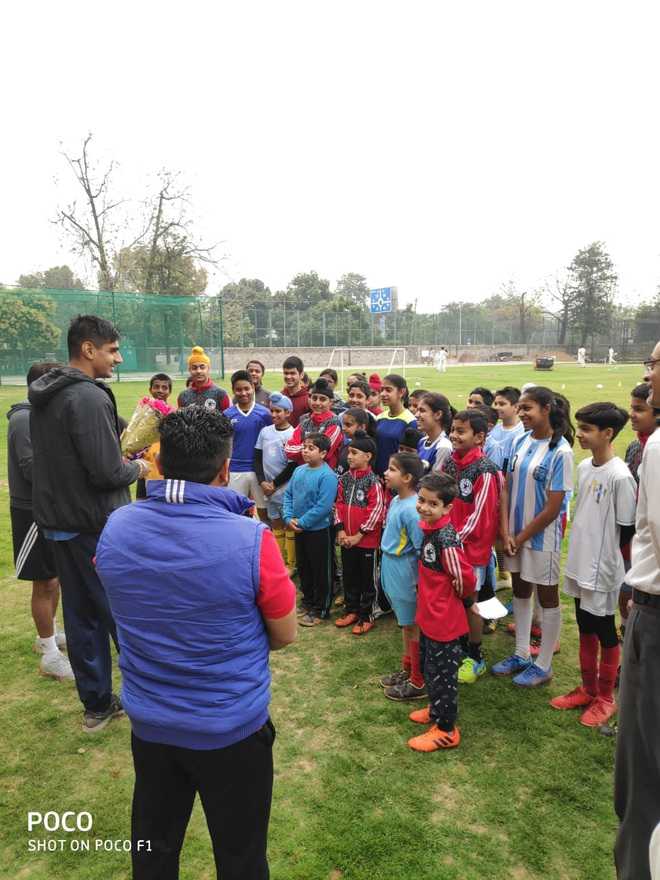 Chandigarh, March 25
India goalkeeper Gurpreet Singh Sandhu feels the popularity of football is on rise and the country is on the right track.
"It's great to see that the game is gaining popularity and not only us but the whole sporting culture is being motivated. It is nice to see we are on the right track," Sandhu said during his visit to St Stephen's Academy here.
The 27-year-old offered tips to budding footballers at the academy and also participated in a friendly match.
"He underlined the importance of sports in one's life. He told us that studies are important, but sports teaches discipline and helps imbibe a spirit of brotherhood and camaraderie," said 7-year-old Saiyam, a Class III student of St Stephen's School.
"He is an icon for us and I was thrilled to play along with him during friendly match at the academy," said Saiyam.
Surinder Singh, who coached Sandhu during his early years, said: "He (Sandhu) will do any task given to him. He constantly wants to improve."
St Stephen's Principal Louis Lopez was also present on the occasion. — TNS
Top Stories