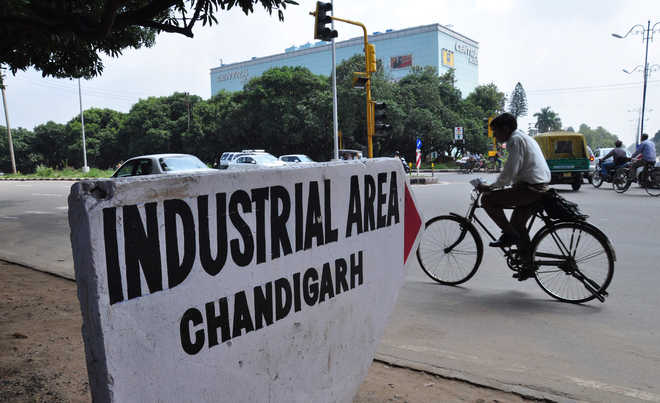 Ramkrishan Upadhyay
Tribune News Service
Chandigarh, October 9
The UT Administration is all set to change the name of the Industrial Area to Industrial and Business Park.
Sources said the Department of Industries had prepared a draft of the proposal and it would be notified within a week.
Harjit Singh, Director, Industries, Chandigarh, said all formalities regarding the change of the name of the Industrial Area had been completed and it would be notified soon.
Members of the Industrial Advisory Council had raised the issue regarding a delay in the issuance of the notification at a meeting of the council in August.
Chander Verma, one of the members of the council, said the Administration had agreed to change the name of the Industrial Area during the tenure of a former Administrator, Gen SF Rodrigues, but no notification had been issued since then.
Verma said a change in the name was required urgently as in the absence of the notification, the Administration and the Municipal Corporation could not put up boards of Industrial and Business Park. The Administration had earmarked 1,475 acres of land for the Industrial Area, Phase I and II, which came into existence in 1970. Chandigarh has nearly 2,100 small-scale industrial units, one large and seven medium-scale units located on the outskirts.
The issue of changing the name was raised soon after the conversion policy was announced by the Administration in 2008. The policy allowed hotels and malls to be opened in the area.
MPS Chawla, president, Chandigarh Industrial Association, said with the conversion, the nature of the industrial area had changed and it would be apt to call it Industrial and Business Park. Chawla said there was a need to beautify the entry points of the Industrial Area. The Industrial Area houses one of the biggest malls in tricity, but the entry points give an ugly look.