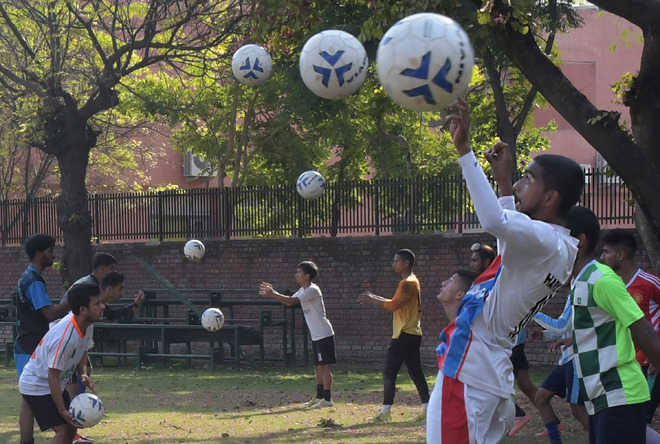 Tribune News Service
Chandigarh, December 5
Chandigarh Football Association (CFA) is conducting week-long trials to select local teams for the Khelo-India Nationals, at the football stadium of the Sector 42 Sports Complex.
It is for the first time that the association has organised such a coaching camp-cum-trials to select the players. During the camp, the coaches will assess players' skills and stamina.
Top News
Congress' state in-charge says the party is tipped to get th...
Launches attack against nepotism and graft; seeks collective...
Says Congress will oppose attempts to put leaders like Gandh...
Chandrashekhar Harbola was part of a 20-member troop that wa...
One attack occurred at a minority habitation in Chadoora in ...