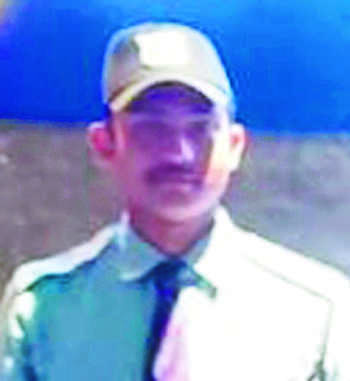 Chandigarh, April 21
Setting an example in honesty, a security guard at Jagat Mall, Sector 17, returned a diamond bracelet, priced around Rs 2 lakh, who had accidentally dropped it in the movie hall.
Meenakshi Gupta, a resident of Sector 19, had gone to watch a movie with her friend this afternoon. She returned home around 3 pm and later realised that her bracelet was missing. Meenakshi was not sure where she lost the bracelet. "I was very upset and called my son to inform him about it. He asked me to go back to the theatre to look for it," she said.
Not wasting any time, Meenakshi rushed back to the theatre and enquired about the bracelet. "I was told to contact the security personnel as they look after the 'lost and found' desk", she said.
Meenakshi said as she was walking towards the audi in which she saw the movie, the security guard, Suraj, started enquiring about the bracelet. "I heaved a sigh of relief after Suraj revealed that he had found my bracelet," she said.
The security staff returned the bracelet after verifying the credentials of the owner and after she gave a copy of her Aadhaar card to them. — TNS
Returns lost diamond bracelet
Meenakshi Gupta, a resident of Sector 19, had gone to Jagat Mall, Sector 17, to watch a movie
She returned home around 3 pm and later realised that her diamond bracelet was missing
She was not sure where she lost the bracelet. She went back to the mall to enquire about it
She was delighted when a guard, who had found the bracelet, returned it to her