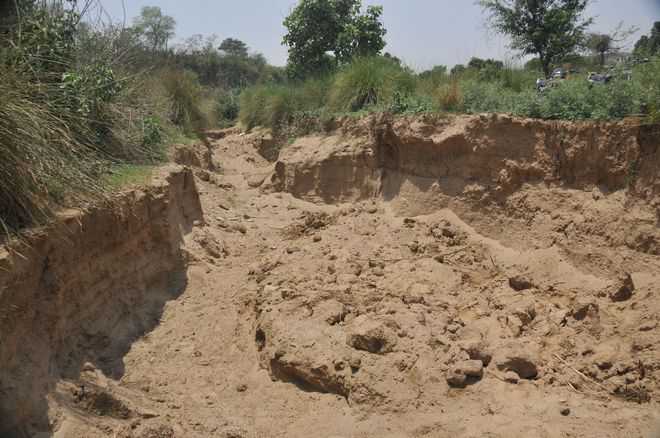 Our Correspondent
Dera Bassi, September 9
Illegal mining which was under check following the police crackdown for the last several months has once again become rampant in Dera Bassi. There have been reports of illegal mining at Kuranwala village.
Although the authorities concerned were unwilling to accept it, locals alleged that movement of tippers and tractor-trailers loaded with sand during odd hours gives a clear hint of illegal mining. Reports of illegal mining have been coming from villages in Zirakpur as well.
Profit margins of people involved in this trade have increased to such an extent that they don't care two hoots about the authorities and laws.
Mining officer could not be contacted despite repeated attempts.