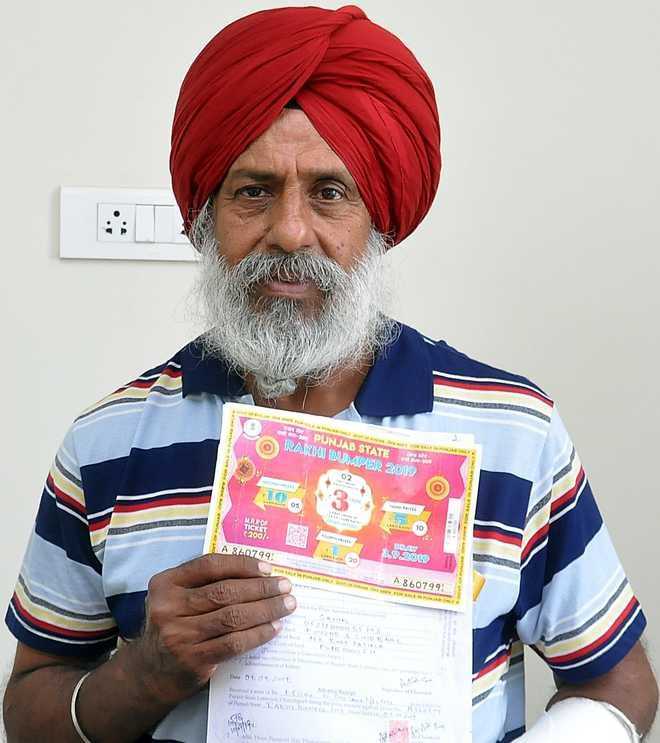 Chandigarh, September 10
Best things happen when least expected. The saying proved true for 63-year-old Avtar Singh, who won the first prize of Rs 1.5 crore of the Punjab State Rakhi Bumper-2019.
An upbeat Avtar Singh, a resident of Patiala, said he had never even dreamt of winning such a big amount in life but the Rakhi Bumper made it possible. This time, he bought the ticket after 15 years, unwillingly, as he had never won such a big prize.
Avtar Singh today submitted documents to the Punjab State Lotteries Department here for encashment of the prize. Talking about his future planning, he said the hefty prize money would be a great help for him to get his two sons settled in life and he would also be able to tide over financial problems after getting the money.
While his younger son is studying abroad, the elder one, who did MBA, is doing a private job at Patiala.
Expressing faith in the fair and transparent manner in which the Punjab State Lotteries Department conducted the draw, the lucky winner said the most joyous thing was that the department always declared its first prizes out of the tickets sold to public.