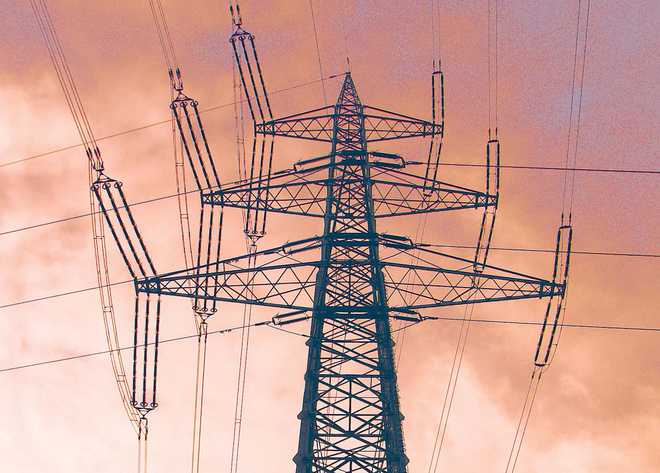 Ramkrishan Upadhyay
Tribune News Service
Chandigarh, June 6
Residents of several sectors are facing unscheduled power cuts with the electricity demand touching its peak of 410 MW.
The maximum demand was recorded on Monday when the temperature was at its peak. This is the highest electricity demand in the past five years.
With the rising temperature, residents of various sectors have started facing unscheduled power cuts. Over 200 complaints of outage were received from various sectors today. Most complaints were related to faults in the cable or transformers.
Residents of Sector 18-A had to bear the brunt as they faced an 11-hour power cut today. They alleged that despite making numerous calls to the complaint centre, the supply was not restored for hours. One of the residents of the sector, Vikram Sharma, said the power supply went off around 2 am. He said he made several complaints to the complaint centre, but did not get a satisfactory reply from the attendant.
He said the supply was restored in the afternoon after 11 hours. Harish Kumar, another resident, said the department took hours to rectify the fault.
Other residents of the area said they had been facing erratic power supply for long.
Residents of Burail and Sectors 19, 22 , 23, 37 and 43 also faced unscheduled power cuts today. Parminder Singh, a resident of Sector 21, said there was hardly a day when they did not face power disruption.
The department claimed it was buying additional electricity from various sources to meet the rising demand. MP Singh, Superintending Engineer, said the Centre had recently enhanced the quota of electricity from 6 per cent to 10 per cent, which helped the department overcome the shortage.
The UT does not have a power generation plant. It purchases power from various power generation plants to meet the demand.
Top News
Thanks Prime Minister Narendra Modi and Union Home Minister ...
Exchequer to save Rs 19.53 cr annually
Sidhu felt a hole in his heart when he came to know of a gir...
Olympic champion misses 90m mark by a whisker