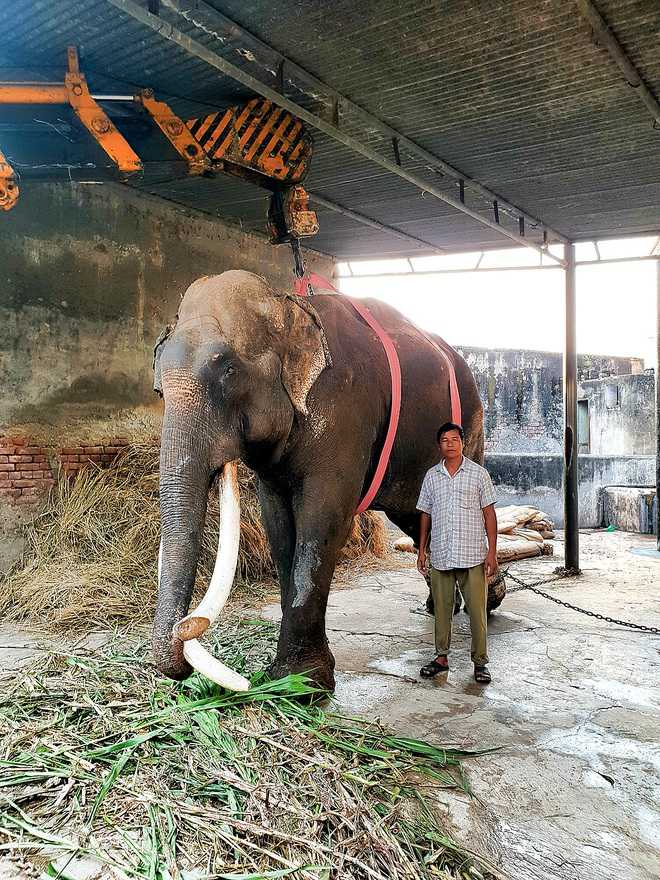 Our Correspondent
Zirakpur, December 11
A pall of gloom descended on Chhatbir Zoo following the death of its famous Asiatic elephant, Raj Mangal, here yesterday.
Raj Mangal was 70 years old and the oldest elephant at the zoo. It was brought to Chhatbir Zoo in 1997 and was around 50 years old at that time, said zoo officials.
The officials said Raj Mangal was the only tusker at Chhatbir zoo, bred with Hema, a female elephant, and had two baby elephants, named Seema and Rajveer. They said it was doing fine till two years ago, but due to unpredictable behaviour and health issues, it was kept off display since then and was continuously under veterinary care.
The elephant was suffering from orthopaedic disorders in the hind limbs. Due to weakness, the elephant was not able to stand on its own and a hydraulic crane was being used to give suitable support to the pachyderm for standing and feeding purposes, the officials said. The officials said the elephant's breathing slowed down at 2.15 am. Even after medical intervention, no improvement was observed in its condition and Raj Mangal was pronounced dead around 9.30 am on Monday.
A panel of three veterinary officers was invited to conduct the postmortem.