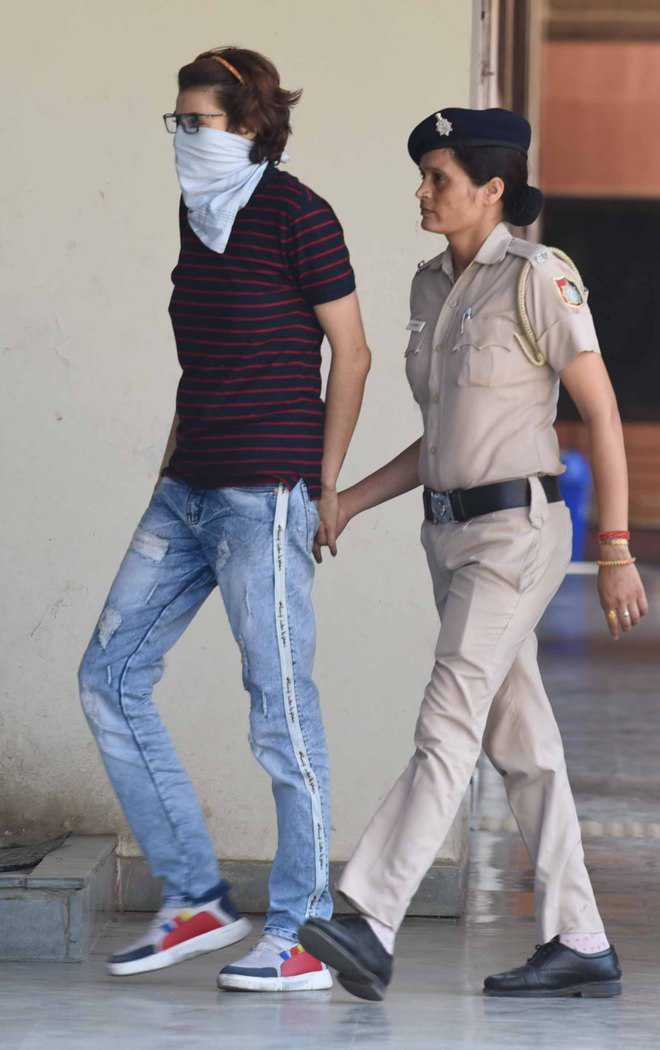 Tribune News Service
Chandigarh, June 26
This is not the first time Sheetal Sharma, accused of hitting a man with a rod in a road rage incident, has been booked and arrested by the police. Records reveal that she was earlier arrested in 2015.
A case against Sheetal under Section 317 (exposure and abandonment of child under 12 years by the parent of a person having care of it) of the IPC was registered against her at the Sector 34 police station on October 26, 2015. Four days later, on October 31, she was arrested by the police. However, she was later acquitted. According to the police, Sheetal was 24 years old then.
Sheetal was produced before a court today, which remanded her in judicial custody.
Sheetal was reversing her car in a rash and negligent manner, while the victim Nitish (26), was coming in a Santro car from the rear on a slip road near Tribune Chowk on Tuesday. The duo had an altercation following which the girl pulled out a rod from her car and repeatedly attacked the victim. The victim had suffered four stitches on his head.