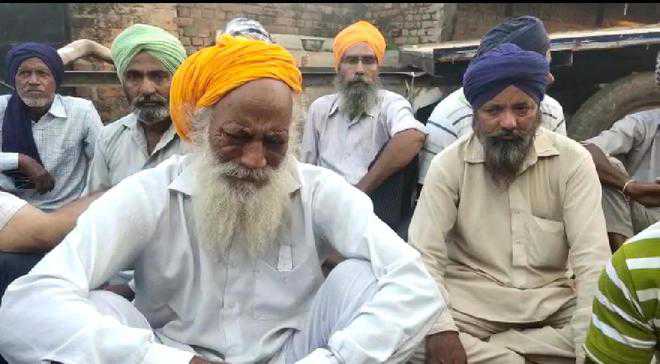 Satinder Pal Singh
Zirakpur, September 19
A pall of gloom descended on Chhat village as the news about the death of a village youth in Chicago, US, reached here today.
Bajlit Singh (24), aka Prince, who had moved to the US a year and a half ago, was shot purportedly by robbers, who came to loot the grocery store where he worked in Chicago, on Wednesday night (US time). The youth was working at the store for the past eight months, said a family member.
After shifting to the US in May last year, Baljit was staying with a family, also from Chhat village, already settled there.
Baljit's parents and his sister, who live at Chhat, came to know about the tragedy from one of his friends, who worked with him at the store. The victim's colleague said Baljit and another colleague had just closed the store and were heading home when some unidentified armed men looted him.
After handing over money and a mobile phone to therobbers, the victim dashed for safety. However, the robbers opened fire at him, suspecting that he intended to inform the police.
One of the victim's relatives said the youth's family was shaken. His father Inderjeet Singh, a farmer, mother Jaswinder Kaur, a housewife, and younger sister Sharanjit Kaur were inconsolable. Another sister of Baljit, who lives in Germany, is expected to reach here tomorrow.
Relatives said Bajlit was hard working and wanted to share the family's financial responsibilities.
"The US Government should adopt strict measures against people carrying weapons. Many innocent Punjabi youths are losing their lives there. Their safety should be ensured," said one of the deceased's relatives.
The silence that greeted visitors at Chhat village, Zirakpur, was deafening.
Bajlit Singh, who did Class XII from the Punjab School Education Board, wanted to settle abroad like his sister. He wanted to go to the US to earn for his family. Before moving to the US in May last year, Baljit was helping his father Inderjit Singh in farming.