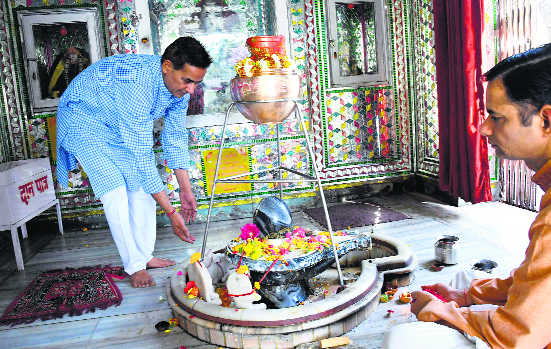 Tribune News Service
Chandigarh, April 8
The UT police have failed to make any headway in two temple thefts reported earlier this year from Sector 24 and 16 where thieves decamped with gold and silver articles worth several lakhs.
On January 8, thieves broke into a temple in Sector 24 and made off with silver articles, including ornaments, worth around Rs 12 lakh. The CCTV footage of cameras installed in the temple showed two persons committing the theft. The incident was reported between 1 am and 1.30 am.
Almost two and a half months later, on March 22, three masked men entered the Sanatan Dharam temple in Sector 16 and decamped with Rs 50,000 and silver articles, including ornaments, worth around Rs 5 lakh. Images of the accused were captured in CCTV cameras installed at the temple. A few CCTV cameras were later disconnected by the accused. The accused had entered the temple around 1.20 am and left at 1.40 am.
Both theft incidents remain unsolved. A police source said both cases had some similarities and it was suspected that the same accused were involved in both incidents. "The time during which the thieves struck was also the same," said a police source.
Ram Gopal, DSP (Central), was not available for comments on the issue.
Top News
2 others eject safely I Debris strewn across miles I Sukhoi,...
Visit comes ahead of NSA chief's US tour
Union Ministers call it part of efforts to de-colonise, indi...