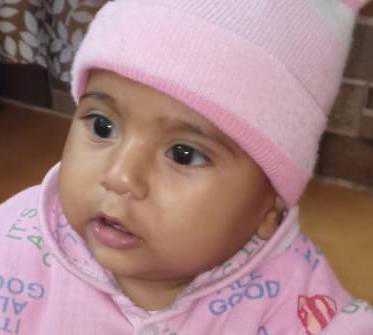 Zirakpur, October 14
A year and a half-old boy was crushed to death by a private school bus here this morning. The driver managed to run away from the spot after people present at the spot raised a hue and cry.
The deceased has been identified as Piyansh, a resident of Bishanpura village of Zirakpur.
Investigating officer Satman Singh said the incident happened in front of the victim's house. His Uncle Naresh Kumar, who runs a bicycle repair shop, told the police that a private school bus bearing a registration number of Punjab was being rashly driven. Piyansh was crushed under one of its front wheels.
The complainant alleged that he rushed Piyansh to a nearby private hospital from where he was referred to the PGI, Chandigarh. The victim succumbed while undergoing treatment at the PGI.
On Naresh Kumar's statement, a case has been registered against the bus driver, identified as Inderjeet Singh, a resident of Kizargarh. The driver is yet to be arrested. The police have impounded the bus. —OC