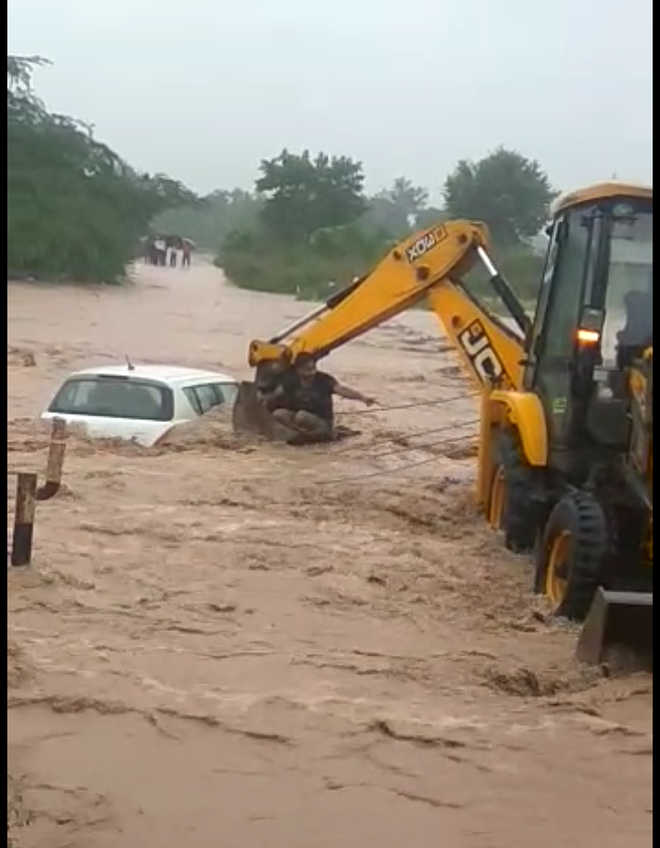 Sandeep Rana
Tribune News Service
Chandigarh, September 24
Rain in September has broken the record of the past four years in Chandigarh.
During the current month, the city has recorded 253.1 mm of rainfall, nearly 100 mm more than normal. In September, 155 mm of rainfall is considered normal. According to the Met Department, the city witnessed 145.1 mm of rainfall in 2017, 41.7 mm in 2016, 117.3 mm in 2015 and 354.5 mm in 2014.
Citing reasons, the Met Department said the presence of a strong western disturbance, which was unusual given that it usually descended to lower latitudes around October, was one of the main factors.
This monsoon, the city has received 929.6 mm of rainfall till this morning, an eight-year high. Last year, it had rained 752.8 mm, which was 11 per cent less than normal. In 2016, it had rained way below normal with the city witnessing just 456.9 mm of rainfall. It was 46 per cent less than normal.