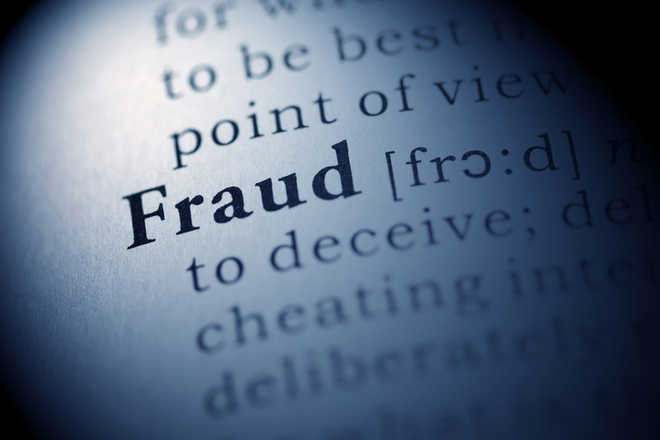 Tribune News Service
Panchkula, June 8
A woman and her two sons have been booked for grabbing the house and other valuables of her 86-year-old mother.
The accused have been identified as Neelu Mishra and her sons Abhay Shakar and Aditya Shankar, all residents of Sector 7, Panchkula.
In her complaint to the police, Krishna Bhatia, a resident of Sector 7, stated that her daughter and two grandsons fraudulently grabbed her house, FDs, keys of her bank locker and documents like cheque books, Aadhaar card and PAN card.
The complainant stated that she was a widow and had been residing with her other daughters Rita Bhatia and Neena Juneja. She said her daughter Neelu, who resided nearby, used to visit her regularly. She added that Neelu had been looking after her bank transactions, including FD and locker, for the past few years. She said over the period, Neelu fraudulently started grabbing her FDs by adding her name as a joint holder without her knowledge and made her both sons as the nominees. She alleged that Neelu used to get her signatures on documents, which she used to grab the FDs.
The complainant stated that she was not able to withdraw money from her bank account even for her daily needs as her documents were in Neelu's possession. She alleged that her daughter also fraudulently added her name to her bank locker account.
She alleged that recently, she came to know that Neelu had transferred the house in her name by getting some documents signed from her on the pretext of sending her sons abroad. A case has been registered against Neelu Mishra and her two sons under Sections 420, 406 and 120B, IPC, at the Sector 5 police station.
Top Stories