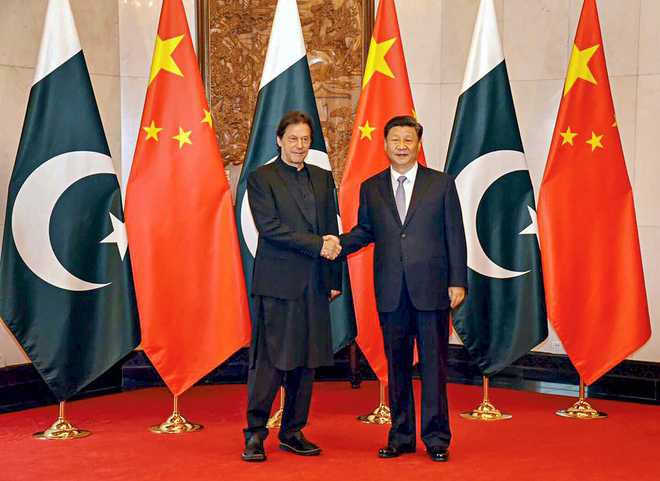 vinaymishra188@gmail.com
New Delhi, October 9
A day after Chinese Foreign Ministry spokesperson omitted mentioning UN Charter and UNSC resolution on Kashmir, a joint China-Pakistan statement has brought the formulation back. The Chinese Foreign Ministry spokesperson's accent on India and Pakistan resolving the Kashmir dispute bilaterally had led to the assessment that China had consciously dropped India's bugbear of referring to UNSC resolutions in order to create a conducive environment.
But the joint China-Pakistan statement says the Chinese side "responded that it was paying close attention to the current situation in J&K... the two sides reaffirmed their support on issues concerning each other's core interests," it added.
"No matter how the international and regional situation changes, the friendship between China and Pakistan has always been unbreakable and rock-solid, and China-Pakistan cooperation has always maintained strong vitality," Xi was quoted by the Xinhua news agency shortly after he met Imran Khan two days before emplaning for India to meet PM Narendra Modi.
Noting that Pakistan had provided "selfless help" when China was in difficulty, Xi said, "Now that China has developed, it sincerely hopes to help Pakistan develop faster and better." Xi added that the parties should resolve the dispute via peaceful dialogue. — TNS
Top Stories