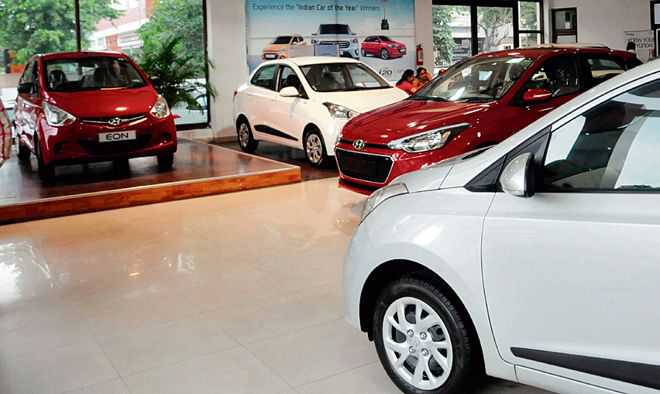 harinder@tribunemail.com
Ramkrishan Upadhyay
Tribune News Service
Chandigarh, August 20
Contrary to the nationwide trend, the sale of cars in the city has witnessed no dip in the past six month in comparison to the corresponding period last year.
Interestingly, the sales of four-wheelers were recorded more in the month of July this year against the last year.
The Registering and Licensing Authority (RLA), UT, registered 1,386 cars in July this year while 1,225 cars were registered during this month last year. While automobile dealers across the nation are facing a slump, the city saw more vehicles being registered this year.
The highest number of cars (2,584) was registered in the month of February this year. Though sales reduced in the coming months, the trend was the same during the corresponding period last year.
In March this year, 1,206 cars were registered while 1,835 were registered in April, 1,298 in May and 1,178 in June.
In 2018, the maximum number of cars was registered in January (2,164). As many as 1,388 cars were registered In February, 1,440 in March, 1,423 in April, 1,312 in May and 1,365 in June.
Experts in the automobile sector said one of the reasons for the car sales in the city being unaffected is that the public transport system here is not robust. They added that people still prefer to use their own conveyance for travelling instead of depending on CTU buses. The city has the highest number of vehicles per person in India. The number of vehicles registered in Chandigarh has crossed the figure of 11 lakh.
Cities