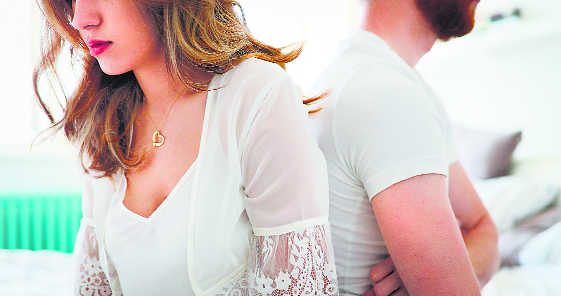 Rajesh Kumar
Una-based writer
The apex court's cognisance of Section 497 of IPC highlights the arbitrariness and inadequacies in this law as well as its failure to give a clearer perspective on adultery. Section 497 of IPC holds only men responsible for an act of adultery whereas the women is not just exempt from punishment but held as victims of crime. What makes the debate more complex is the section 198(2) of CrPC allows charges against man with whom wife commits adultery. This is just not done and amounts to gender bias in all its conspicuousness.
Since the very concept of adultery is grounded in the institution of marriage, it needs to be discussed strictly on parameters of morality and moral standards alone and gender neutrality should be the only basis for attending to all underlying aspects.
Though the two sections define adultery in detail, they fail to evaluate it on the altar of morality by closely linking it with element of betrayal which is inherent to the act. The shortcoming may potentially impair piety and mutual commitment associated with the institution of marriage with serious and uncomprehending repercussions on the society.
The broad objective of the exercise should be to restore the honour and dignity of both sexes by bringing them on an equal pedestal under the law for delivery of rightful and impartial justice because what is at stake is the jurisprudence.
Sexual union between husband and wife is morally correct and legally acceptable by both society and law. Seeking solace outside marriage is tantamount to betrayal and breach of trust by whosoever solicits it and with whomsoever, be it a sex worker, married spouse of someone else or unmarried person of either sex, with or without consent of husband or wife of a person engaged in sexual union.
Need for the institution of marriage
Like other forms of sexually varied behavior (LGBT issues) which may or may not fit within the definition of naturally occurring sexual unions and therefore could be debated separately, adultery too has been in practice and existence ever since the institution of marriage came into being. Adulterous indulgences are a hard fact of social life the world over. In Indian social parlance, adultery manifests as a deeply ingrained and nearly inseparable figment of moral turpitude running parallel to the sanctified form of sexual union permissible within matrimony.
The institution of marriage was put in place in order to bestow moral and ethical sanctity to sexual union between a man and woman and to give children born out of it due legality and legitimacy. Guided by this principle, eventually with time as societies evolved in the post -independence era, several civil and matrimonial laws became a need to protect the interests of the couples. They not only catered to different aspects of matrimonial life but also lent temporal values more lucidly to the institution of marriage. One particular aspect which stood them in a different stead was the commonality of their opinion in unanimously condemning, disapproving and terming 'illegal' occurrence of any incidence of sexual union outside marriage. This has been the hallmark of our judicial system.
In contrast section 497 of IPC, put in place about 150 years back by colonial rulers, attaches an element of criminality only to man but exonerates woman despite her indulgence in the act. This is arbitrary and highly biased.
Consent in adultery
The issue of consent will be an aberration as neither of the two sexes will usually approve of it under normal circumstances. Still if it happens two scenarios may emerge: First, when there is no consent at all from the spouses of both the indulging individuals, or even if there is any it is from the spouse of only one of the two. In either case adultery, however, stands established. Second, if the spouses of both the indulging individuals have consented to the sexual union, though it may happen in rarest of rare cases but can't be ruled out outright given the intrusion of western concepts of expressive sexuality creeping into Indian social parlance at a faster pace, it is no adultery at all. In the former case since the adulterers are culpable, charges of criminal offense could be framed against them while in the latter case there is no criminality involved and therefore no charges and no punishment.
Abrogate or amend Section 497?
At the time when Section 497 was put in place, there were no codified or matrimonial laws. Polygamy was prevalent and womenfolk did not have much say in matters whatsoever. Today both men and women have an equal and responsible role to play in maintaining the sanctity of marriage. Criminalising adultery is therefore indispensable for safeguarding institution of marriage. Merely calling it a breach of civil contract, which according to many a marriage is, will not suffice at the juncture.
Abrogating Section 497 will also not be of much help as long as affairs outside marriages did not stop - a farfetched assumption in today's highly sexually liberal world. The need for a new law to deal specifically with the issue of adultery will lead to demands for separate laws for each individual issue including providing equal justice to LGBT. Is the judge-strapped judiciary capable of handling a plethora of laws and underlying issues which will crop up so many laws are in place?
Amendment of Section 497, however, could be undertaken by the legislature to remove the underlying arbitrariness and inadequacies. The spirit is in consonance with the recommendations of Report of Malimath Committee on Criminal Justice Reforms and the 42nd Report of the Law Commission. Why do women activists, women organisations and the Union Government maintain a perpetual silence over the matter despite intervention by the SC is a matter of grave concern?
Top News
GDP had expanded by 8.4 per cent in the corresponding quarte...
Al-Qurayshi is third leader to be killed since IS founder Ab...
The 18th edition of India-US joint military exercise 'Yudh A...
A bench comprising Chief Justice DY Chandrachud and Justice ...