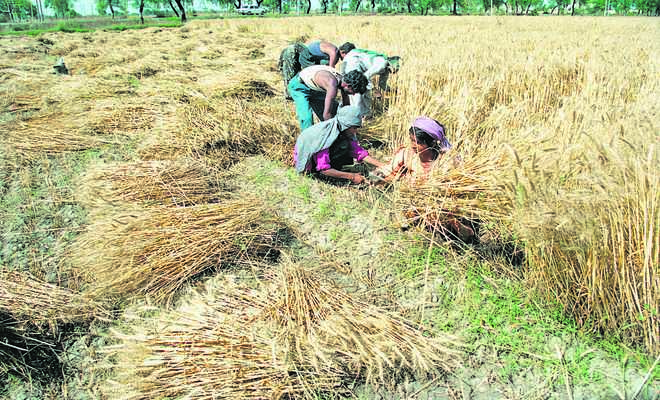 PROSPECTS for a successful conclusion of the 10th ministerial meeting of the World Trade Organisation in Nairobi are bleak unless developed countries show some empathy for the problems of the rest of the world. The meeting is likely to mirror the standoff between developed and developing economies in the Paris climate summit. Just as in the case of climate change, rich countries are not prepared to relent but want major concessions from poor countries. They will not cut their own enormous agricultural subsidies by any significant amount and instead seek to limit assistance being given to millions of farmers in developing economies.
To recap developments till now, the present round of negotiations were launched in 2001 in Doha, Qatar. They have therefore been described as the Doha Development Agenda. The focus of these multilateral talks was supposed to be on opening up markets for agriculture, industry, services and on widening the scope of intellectual property regulation. Ultimately, however, they got bogged down on the core issue of agriculture and the huge subsidies being given by rich countries to their farmers. The fact that 14 years have elapsed since the Doha round began indicates the wide gulf that exists between rich and poor countries over this issue.
There was some progress at the last WTO ministerial meeting in Bali in 2013, where a Trade Facilitation Agreement was finally concluded to the satisfaction of both developed and developing countries. This was the first agreement concluded since the WTO was set up in 1994. Trade facilitation primarily means lowering cross-border tariffs and revamping customs regulations. However, there has been no movement on other issues as agriculture continues to remain the bone of contention between the developed and the developing world. The developed countries led by the US and European Union seek the opening up of developing economies' markets for their own farm products. Highlighting the repercussions of such actions, the developing world led by China, India, South Africa and Brazil have argued in various ministerial meetings that this is a livelihood and subsistence issue affecting million of farmers in their countries.
One of the key areas of controversy is what is known as the special safeguard mechanism (SSM). In fact, it was over this issue that the talks collapsed in 2008 during a WTO ministerial meeting in Geneva. This is a measure designed to protect poor farmers in developing countries by allowing them to impose a special tariff on some agricultural products in case of an import surge or price fall. On the eve of the Nairobi summit, India has taken the firm stance that the SSM is needed because agriculture subsidies have not been reduced by developed countries. It has pointed out that rich countries are paying up to 70 to 80 per cent subsidy to their farmers.
Besides, there is a real threat of cheap imports of some farm goods like dairy products, poultry and apples flooding Indian markets. The country therefore needs some mechanism to allow itself to protect farmers from such inroads into its markets. In this context, the experience of countries like the Dominican Republic needs to be kept in mind. In this case, the European Union flooded the country with cheap milk powder, virtually destroying its dairy industry and rendering thousands of farmers unemployed. India may be much larger but it also faces the dire prospect of cheap agricultural products being dumped here, to the detriment of our own farmers.
Another issue that has been raised by India and other members of the G-33, the farm coalition of 46 countries led by Indonesia and including China, is the issue of public stockholding programmes for food security. It has sought exemption of these programmes from subsidy reduction commitments made to the WTO. This is an issue that has implications for India's system of maintaining large wheat and rice stocks for supply through the public distribution system. Currently, an indefinite reprieve is in place in the form of what is known as a "peace clause". It provides that no country can go to the WTO dispute settlement body in case another country breaches the permitted subsidy level, which is 10 per cent of the total value of foodgrain production and on stockpiling. Developing countries are seeking a permanent solution to this problem at the Nairobi meeting while the rich countries are trying to delay any decision on it.
In the midst of these complex issues, the US, the EU and its allies are actually trying to bring the Doha round to an end without reaching any decision. In view of the 14-year stalemate, they want to move to other issues of interest to them such as labour, government procurement and the global value chain. In other words, the Doha round would be abandoned and a fresh round of talks would be launched on other issues. India and other developing countries are naturally opposed to this move, but it may be difficult to resist the pressure unless there is some forward movement within the Doha round.
Besides, the trend of going for regional trade agreements like the Trans-Pacific Partnership has meant that rich countries are not as interested in the WTO multilateral system where every country has to give its consent to an agreement. In the regional trade pacts, it is possible for the US to push through its agenda without much of a problem, vastly unlike the WTO where poor countries are able to create strong coalitions.
It is no doubt in India's interest to ensure that the Doha round ends after reaching some positive agreements in the area of agriculture. For this purpose, it needs to forge stronger alliances among developing countries. At present, there is a situation where even a natural ally like Brazil has taken an opposing position on some issues. Trade diplomacy thus needs to be given as much, if not more, attention than diplomacy in strategic and defence issues. India needs to muster support to ensure that the issues of subsistence and livelihood for millions of farmers in poor countries are recognised as being the core issue for agriculture. Unless it can do so, the Doha round of talks is doomed to fail and the Nairobi ministerial conference will be a non-starter.