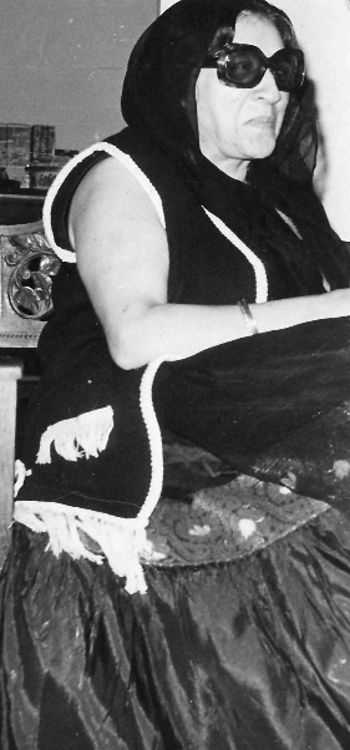 Apoorvanand
Professor, Delhi University
THE guardian angel of the world of literature has flown away. With the passing away of Krishna Sobti, Indian writing has lost a voice which had the freshness of the dawn of a new nationalism and the confidence and power of the experience of generations. In the past two or three years, she shuttled between hospitals and home, but the ordeal could not take away cheerfulness from her.
In an interview to Reshmi Sehgal, she had said, "I don't like being called a 'woman writer'. I would rather be called a writer who is also a woman. For me, men and women are very close to each other. Apart from the obvious qualities they share, both sexes do not have a different soul. Earlier, women were confined to their homes, but today they receive the same education and step out to earn a living. Love, sex and death remain the most intense experiences for both sexes."
Sobti was a path-breaker in many ways. It was not only her exploration of the theme of sexuality which made her a pioneer, but also her approach to the language that helped Hindi break free of the moral cage it was imprisoned in despite the contribution of greats such as Nirala and Ugra. That a woman was doing it made the act even more audacious, but she did it as if it was the most natural thing to do.
In the community of writers, she took her place with ease and élan. She dazzled in the company of Nirmal Verma, Bhisham Sahni, Rajendra Yadav, Mohan Rakesh, Namvar Singh, all giants in their own right. She was a fiercely independent writer who never suppressed her opinion of her contemporaries. Her impressions of her fellow writers, in the volumes of Hum Hashmat, are immensely readable. She adopts the persona of Hashmat to talk about them. She writes with understanding and friendliness, even if you cannot miss the mischievous smile playing on her lips while she is penning them.
Sobti was always full of joy and light. She was style personified. I saw her at birthday parties, always with large bouquets; the flowers told you that she had spent time choosing them. During a seminar, she got upset with the gross colour of the tablecloth and the carelessness with which it was laid out. She could not stand laxity and vulgarity.
Care, patience, rigour and joy in her work as a writer gave solidity to her words, and also loftiness. She loved to spend time with her words, for what is a writer if not the creator of new sensibilities and how does she do it if not with words? Her editors, including Chetan Kranti, would tell you how annoying it could be at times to work with her, but at the end of the day the pain dimmed before the reward of the final product. She told Sehgal about this process, "I always make three drafts for all my books. The third time over, I like to read the story out aloud. If anything has to be changed, I will change it then."
Om Thanvi is right when he says that in her life were packed many lives. She brought the vigour and vivacity of Punjabi to Hindi and dispelled its shyness. It shocked Hindi readers as they were used to the restrained language that the greats used. The openness that Sobti brought helped writers such as Manohar Shyam Joshi, who also experimented with the language.
Sobti was a proud writer, but she was also a proud Indian. She always remembered the struggle and pain which brought freedom to her generation. She was always very protective about it and refused to be taken in by imposters masquerading as nationalists. That is why even as a nonagenarian, and wheelchair-bound, she made it a point to attend and lead the protest by writers and artists in 2015 and 2016 when they stood up against intolerance and attacks on Muslims. She returned her Sahitya Akademi award along with fellow writers.
Sobti perceived the loud demand for showing loyalty to the nation as crude and crass. She was pained and angry as it was wrecking the unity of India. She had experienced the formation of this unity in the agonising hours of Partition: "There was a strange kind of oneness among us. Those were different days, a different season in our country. We were so proud of our political leaders. India was poised to become a great democracy."
She was also one of those who made Delhi what it is today, a cosmopolitan city. At home in Hindi, she also strode the world of languages effortlessly. Whenever and wherever she witnessed narrowness and sectarianism, her blood boiled and she could not restrain herself from criticising it.
It was her sophistication which led her to oppose majoritarianism, for in her eyes it was vulgar and lacked culture. Her ambitious nationalism brooked no boundaries. She is gone, but her demand that her fellow writers and compatriots defend their humaneness at all costs should not let us rest.