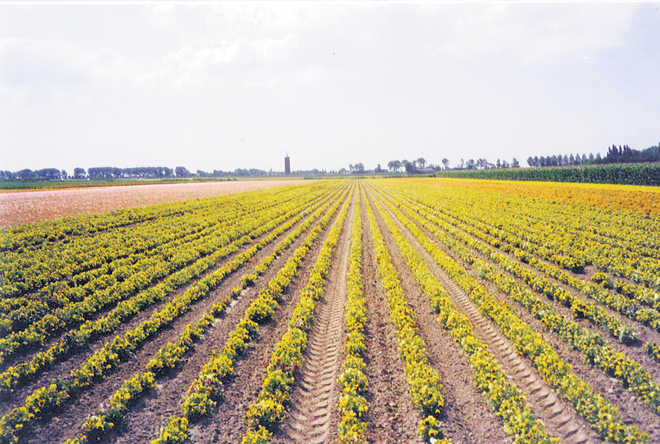 Sukhpal Singh
Professor, IIM, Ahmedabad
There has been a serious confusion on the issue of the government ensuring remunerative prices to farmers for their produce through the MSP mechanism ever since the 2018-19 Budget mentioned that the MSP would be 50 per cent over and above the cost of production. The PM also stated this at the two-day national conference on agriculture in February. But, there was no public clarification on what this 50 per cent increase would be on - all costs which the Swaminathan Report called 'comprehensive costs' or only some costs of production and/or marketing. There was some clarification offered by the Member (Agri), Niti Aayog, a day after the Budget, stating that it would be on A2+FL basis. But the litmus test for any such promise is when prices are actually declared for the season.
So, when the government announced the kharif MSPs for 14 crops this week, it claimed that it had delivered on its promise. However, it is important to examine whether the genuine expectations of farmers have been met. And, if so, what does it mean for the majority of farmers, including tenants, as a large proportion of farmland is being cultivated by tenants and lessees who have no voice in the system due to the fact that leasing is either illegal or informal.
It is claimed that the prices announced for 14 kharif crops are the highest ever and meet the promise of being 50 per cent higher than cost of production when measured against A2+FL. The moot point is that if this was what the promise meant, then farmers were already getting it for a majority of the crops for many years. The declared prices still fall short of 50 per cent above the cost of production (A2+FL) in many crops.
The MSP this year comes close to the C2 plus 50 per cent criterion only in the case of bajra. The increase, compared to last year's MSP, is significant in the case of a majority of crops like cotton, bajra, niger seed, sesame, ragi, moong, sunflower and jowar, most of which are also rainfed area crops.
This focus on the MSP of the dryland crops is a welcome change, but the issue is that there are no mechanisms in place to procure these crops at the local level, though some states like Odisha or Karnataka are making efforts at their level to focus on production, procurement and distribution of these crop produces.
A2+FL vs C2 and comprehensive cost
Going by the definitions of cost concepts used by the Commission for Agricultural Costs and Prices (CACP), A2 is nothing but the sum of various paid-out costs which include hired and own human and animal labour and machine labour, value of seed — bought or home saved — plant protection chemicals and plant nutrients — chemical fertilisers and manure, owned and purchased, depreciation on implements and farm buildings, irrigation charges, land revenue, including cess and taxes, and interest on working capital (all these are part of A1) and rent paid for leased land. In this concept, though rent for leased land is included, but since leasing is illegal in most states and not included in the cost calculations by the CACP, it would really not matter practically. Therefore, A2 actually would mean A1. This argument has been made by a state-level agricultural price commission too recently: that what is not legal can't be a part of the cost. It is a different matter that the Ramesh Chand Committee (2015) recommended that the rental value of owned land should be calculated at the prevailing rent locally or as the actuals reported by sample farmers without any ceiling applied.
On the other hand, C2 includes B2 and imputed value of family labour. B2 is made up of B1 which is nothing but A1 plus interest on value of owned fixed capital assets (excluding land) at the rate of 10 per cent per annum. B1 become B2 after addition of rental value of owned land and rent paid for leased in land. There are three levels of C: C1 which is B1 plus imputed value of family labour (and excludes land rent for owned or leased land); C2* which is C2 adjusted for cost of human labour at market wage rate or statutory minimum wage rate whichever is higher; and C3 which is higher than C2* by 10 per cent of the C2 as value of management inputs by the farmer and higher than C2 by addition of 10 per cent management cost and also market rate or minimum wage adjusted cost of family labour. After this description, it is not difficult to know which cost concept represents comprehensive cost of production which the Swaminathan Report recommended.
Further, the Ramesh Chand Committee Report also recognises that C2 is comprehensive cost when it states: "Generally, C2 cost is considered as one of the important factors while arriving at the recommendation for MSP. This is a comprehensive cost as far as production is concerned and it includes paid out cost and imputed value of inputs, services and resources contributed or owned by farm family, like the use of family labour, of farmer's own capital and of own land for crop production activity. Since the inputs contributed by the family are not transacted with third party or in the market, their cost is arrived at indirectly through the method of imputations. Thus, even when the MSP recommended is exactly the same as the cost C2, some return (income) would be accrued to the farmers in the form of imputed cost of family labour, interest on fixed capital and rental value of owned land which is not part of the paid out costs incurred by the farmers in cash/kind."
Lease rates and MSP
A few more clarifications are in order. Since land rent is a disputed part of the cost as it is becoming a big cost component for tenants due to escalating land rents in many states like Punjab, driven by the MSP regime, the rent of owned land is to be estimated based on prevailing rents in the village for identical land or as reported by sample farmers, subject to ceiling of fair rents in the land leasing legislation of the state concerned. The important issue here is: if the states do not permit land leasing by law, how can they take this cost into account? If they do, how do they ensure that the MSP benefit to those leasing in are not taken away by the land owners by raising land rents the next year/season which then feeds back into cost of production and MSP as a vicious cyclical phenomenon! This becomes a case of milking the MSP system both ways! Why does no one talk of capping land lease rates in states like Punjab where it has gone out of limits, that too, for growing wheat, paddy and some cotton which are all viable only due to the MSP regime?
Top News
Wearing of masks must in all educational institutions, gover...
Media report says initial assessment indicates 24-year-old m...
According to Rushdie's agent Andrew Wylie, nerves in his arm...
The exercise is scheduled to be held at Manesar in Haryana i...
State government issues notification, move expected to save ...