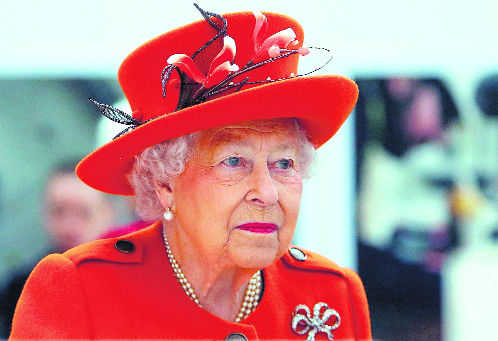 Sehdev Kumar
Professor Emeritus, University of Waterloo, Canada
JOHN Kenneth Galbraith, American Ambassador to India in the 1960s, once observed: "Politics is the art of choosing between the disastrous and the unpalatable."
An apology in matters of relations within and between states may be unpalatable to many, but for international reconciliation and peace, its power is immense.
In 1997, on her visit to Jallianwala Bagh, the Queen, on behalf of Britain, seemed to find the word 'apology' for the 1919 massacre a little unpalatable: "It is no secret that there have been some difficult episodes in our past — Jallianwala Bagh... is a distressing example. But history cannot be rewritten, however much we might sometimes wish otherwise."
Yet, in the same year, Prime Minister Tony Blair, for the first time in British history, expressed apology for the death of over one million people in the great potato famine in Ireland in 1840s. "The famine was a defining event in the history of Ireland and Britain," he acknowledged. "It has left deep scars. That one million people should have died in what was then part of the richest and most powerful nation in the world is something that still causes pain as we reflect on it today. Those who governed in London at the time failed their people."
Of course, history cannot be rewritten, but for history to have a future, it must be redeemed from its stings and wounds, and from its lies and denials, by acknowledgement and apologies. Now, perhaps more than ever before, because of the surge of forces of pluralism and globalisation, and the accompanying need to forge new ties within and between nations and states, sweeping away the webs of the past has become an unexpected new imperative of geo-politics, and of a modern liberal state.
Today, all those who were once steeped in righteous arrogance or indifference — kings, popes, military generals, emirs — and who unleashed terror and destruction in the name of God or the empire are now feeling a little uncertain of their acts.
To heal the wounds of history, as outlined extensively in Jennifer Lind's Sorry States: Apologies in International Politics, an apology is becoming not only palatable but also essential.
That is how, for instance, Canada as a liberal multicultural nation, has come to acknowledge, and express heartfelt apologies for historical wrongdoings against the Chinese for long years of 'head tax', against the Sikhs for the 1915 Komagata Maru incident, against more than 1,00,000 'Home Children' who were shipped to Canada from Britain from 1869 to 1932 as cheap domestic labour, and against the indigenous children for 'cultural genocide' in residential schools over decades.
On April 24, 1915, 800 Armenian scholars were executed by the Ottoman Empire; this was the beginning of the Armenian Genocide by Turkey in which over 1.5 million men, women and children were wiped out. To this day, Turkey has refused to acknowledge that such a genocide ever occurred.
In our globalised world, lies, half-lies or half-truths, historical evasions and national grandstanding are now increasingly coming under public gaze. For over 50 years, for instance, all successive governments in Poland had persistently echoed the lies of their masters in Moscow about the 1940 massacre at Katyn where over 22,000 Polish officers were executed, supposedly by the Nazis.
The truth was finally established only in 1992, after the collapse of the Soviet Union, when secret documents were delivered to former President Lech Walesa by the Russians that proved conclusively that Stalin had ordered the execution.
The impact of this acknowledgement on Poland was enormous. Since the perpetrators had denied their guilt for so long and so persistently, a fierce bitterness had lain like a sword on Polish consciousness. Now, its public confirmation by the perpetrators had made this agony, if not entirely vanish, at least somewhat bearable.
Could this be the great healing, or even redemptive, power of acknowledgement of the wounds of history?
Yet, even as it was discovering one truth unequivocally, Poland itself was hiding another. In the summer of 1941, in a small town of Jedwabne, 1,600 Jews were huddled together in a barn and set on fire. For decades, it was said to have been done by the Nazis. But then it was revealed that the heinous act was committed not by strangers but by the anti-Semitic townspeople themselves. In a remarkable play, Our Class, by Tadeusz Slobodzianek, one sees how a group of men and women, who had grown up together and had studied together in the same school, stoop to betrayal and unspeakable barbarism. For so long, the truth was hidden and distorted, but now, as one character in the play says, "you can never bury the truth".
Everywhere in the world, people are asking how the wounds of history can be healed, if at all. Whether it is the gruesome institution of slavery or of indentured labour, or the expulsion of the Jews from France by the French themselves in 1942, or the atrocities by the Pakistani army in Bangladesh in 1971, and a thousand other cuts and scars over millennia, the first step must be acknowledgement.
The second: Apology.
And the third: Forgiveness.
"Without memory, there is no healing," Archbishop Desmond Tutu, Chairman of South Africa's Truth and Reconciliation Commission, observed. "We remember, so we can forgive. Without forgiveness, there is no future."