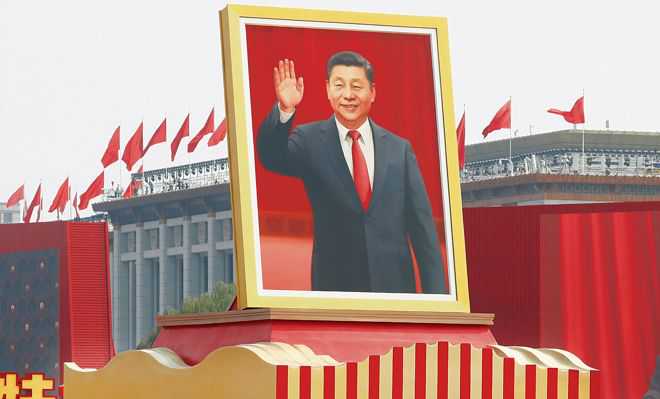 Abhijit Bhattacharyya
Commentator and Author
In bilateral trade and commerce, Customs arguably is the frontline professional organisation of the Government of India which can authentically state and report happenings and potential, or real-time consequential, damage inflicted by the import-export of a particular type of foreign goods, to the economy of the state.
No civil service officer of any other branch or unit, 'conceived superior' or 'perceived inferior', can possess such a unique/vast reservoir of first-hand knowledge, or form even an iota of idea, except the Indian Revenue Service (Customs) officials in ports, airports and land port stations through which pass goods worth billions of dollars. In reality, Customs isn't only a law enforcement agency, but also the facilitator of foreign trade and commerce, directly affecting the macro-economics of the state.
Yet, competent officers thereof are rarely consulted or their views taken for deciding and formulating the international trade policy or concluding multi-nation commercial agreements between India and foreign countries. And that's a big mistake because those sitting on the high negotiating table must not move in haste for 'international commitment', without taking into account a detailed analysis and feedback on real issues from 'actual' and 'real-time' professionals, as India's economics, trade, commerce and industry have started showing signs of stress and distress. India's (humongous) deficit in foreign trade is a recurring feature, and there's little possibility that things will improve any time soon.
Consequently, today's 'foreign trading' China is damaging all, including India, the trade deficit of which during last five years alone (2014-15 to 2018-19) stands at a whopping $711.298 billion. No wonder, China has taken a commanding lead to demolish and dwarf all, for its own interest (and why not, by a sovereign nation), soothing and sweet words of charm offensive on the high table, interspersed with avoidable harsh and hostile words on the Dalai Lama, Arunachal Pradesh, McMahon Line, J&K, BRI/CPEC, Huawei telecom, notwithstanding.
Since China has already demolished the trade balance with, and of the US, and is inexorably moving forward to repeat it in every corner of the globe, one needs to look into the present and proposed trade scenarios, as any further miscalculation by India will lead to a colossal and irreversible collapse of the Indian industry.
A media report of September 28 is alarming: 'India may cut duties on 80 per cent of Chinese imports under the Regional Comprehensive Economic Partnership (RCEP).' Let's understand that imported Chinese goods have already created havoc in the Indian system, with virtually 100 per cent 'undervaluation' of goods through congenital 'mis-declaration' for almost two decades, thereby resulting in a huge loss of revenue to the Indian exchequer. A mindboggling modus operandi is ensuring gross failure of the Indian system. With special reference to valuation by misdeclaration certificates of dubious origin on/of imported Chinese goods and the 'invoice' thereof.
Grossly undervalued Chinese goods are entering the Indian market through a third country too, as the 'certificate-of-origin of goods' is invariably cooked up. One doesn't wish to mention the names of these nations, as purportedly they are 'friendly countries' and India knows who they are. To top it all, the 'valuation rule' is rendered inadequate, ineffective, obsolete and effete owing to the monopoly entry of Chinese goods which decimated the definition pertaining to comparison and contrast between 'identical' and 'similar' imported goods.
When one gets, and deals with, only Chinese goods at the entry port/airport/land port and domestic market, words like 'identical' and 'similar' goods are meaningless and useless, as one doesn't find any 'identical' or 'similar' goods of any non-Chinese origin in the Indian market. All 'identical' and 'similar' goods are 'Made in China'. So, how does one do a proper valuation without competitive goods of different origin? Even if the goods are declared absurdly low, since it is a 'bona fide transaction value', it 'legally' enters the Indian market dirt cheap, with a resultant loss to the Indian exchequer worth billions of rupees in tax and duty.
Seen thus, India giving Customs duty concessions to imported Chinese goods will be a disastrous self-goal and multiple jeopardy for the following reasons: loss of tax; closure of industry; loss of jobs; rise of unemployment; social unrest; and finally, loss of foreign investors' confidence in an internally turbulent society.
Hence, when Ludhiana-based garment makers sought protection against cheaper imports from China a few months back, can they be faulted? Certainly not. Again, when the Federation of Gujarat Textile Traders Association, towards the end of September, demanded the inclusion of textile sector protection from the RCEP, in which China will be the indisputable 'biggest brother', and reconsider 'free import of polyester fabrics from South-East Asian countries, including China, Vietnam and Bangladesh', should they be ignored?
The fear of industrial collapse and loss of employment are becoming bigger by the day, as another report came on September 28: "The Bhiwandi Textile Manufacturing Association in Maharashtra and the Gujarat Weavers Association have decided to jointly oppose the RCEP agreement, a mega regional trade agreement with 15 (India is the 16th) East-Asian countries, including China, to be signed by India in November this year."
Undoubtedly, the most poignant and practical point of perception was made by a member of the Bhiwandi Textile Manufacturing Association in Maharashtra, Hiren Nagda: "If the RCEP is signed, the Indian textile industry will suffer major losses. China tops the world's textile industry. The cost of Chinese fabric is less as their government gives subsidy and loans to the textile industry with low interest rates. With zero per cent duty through the RCEP free trade agreement, China
will get open space, affecting the small and medium players in the textile industry of India. The textile industry of India is majorly dependent on the domestic market..."
There seems little prospect for India to make strategic gain in multilateral trade as it has always proved to be more disappointing and disadvantageous than bilateral. Search for export surplus by India should be non-priority, unlike China. Indian trade and economics, thus far, have been more domestic-centric than China's 'profit from export of goods enterprise.'
China began with a manifestly deliberate policy of currency devaluation between 1980 and 1992, to 'promote exports and to restrain imports so as to improve China's current account position.' From the ratio of $1: 1.53 Chinese yuan in 1980, the latter had fallen to 8.72 yuan to a dollar. In other words, from 100 yuan equivalent to $65 in 1980, 100 yuan became equivalent to $11.5, a mere 17.5 per cent of its value in 14 years.
As a result, China's trade deficit of $7.7 billion in 1988 turned into a trade surplus of $8.74 billion in 1990 and by year end, Beijing's foreign exchange reserves rose to $28.6 billion. Today, that figure has swollen to $3 plus trillion.
Will India be able to do it? Purely on export? Make no mistake, with a reduced export order, China's best bet today is the Indian market. Hence, the desperation to take India on board the RCEP. India, please don't get trapped. It may result in a point of no return.