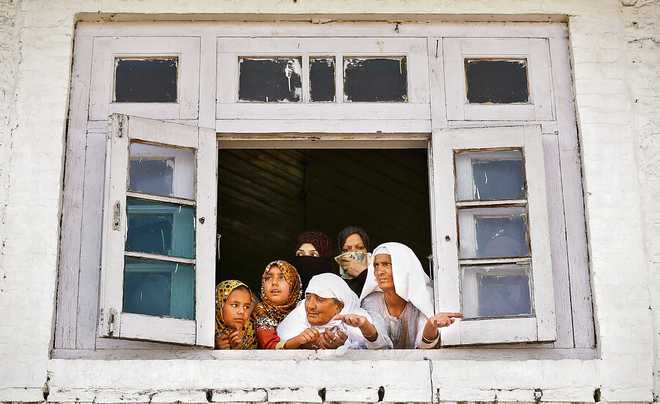 Shyam Saran
Former foreign secretary and senior fellow, centre for policy research
During the past millennium, Indian diplomacy had to constantly contend with the hyphenation of India and Pakistan in international discourse. We were lumped together as competing countries between which a certain balance had to be maintained. World leaders invited to visit India would often feel obliged to drop in on Pakistan, so as to maintain parity. The emergence of India during the first decade of the new millennium as a major power with impressive economic and military capabilities; the Indo-US nuclear deal which put India in a category very different from Pakistan; and the seriousness of India's efforts to promote normal ties with Pakistan, all these served to de-hyphenate them. If there was hyphenation, it was with China, as a parallel emerging Asian giant. The Kashmir valley remained unsettled, but the situation improved as India and Pakistan sought to evolve some modus vivendi without giving up their respective positions. But this proved ephemeral.
While India continued to outstrip Pakistan and enjoyed a more impressive international profile, the J&K issue remained a vulnerability for Pakistan to exploit. Our persistent failure to trust democratic processes to overcome popular alienation in the Valley, the temptation to fall back on security measures to deliver relative peace rather than do the hard, but necessary slog on the political front, all these lie behind the current crisis and provide Pakistan with opportunities to continue to fish in troubled waters. Senior military and paramilitary officers deployed in Kashmir will tell you that the interludes of peace delivered by them through tough security measures generated complacency rather than political processes to address longstanding and widespread alienation. There has also been a persistent tendency on the part of successive Central governments to throw more and more money at the state, hoping to co-opt local leaders by corrupting them. This has undermined the credibility of local political leaders. Even with elected governments in the state, authority rested with the Army and the security agencies. Over the years, we saw the symptoms of a 'conflict economy' become entrenched. Powerful stakeholders have a vested interest in perpetuating conflict because this enables them to corner unaccounted funds, ostensibly to garner intelligence, buy off dissidents and enjoy the privileges of a pampered elite. It is a gravy train that few can resist. These infirmities had little to do with Article 370, the associated Article 35-A, or the state constitution of J&K. Their invalidation through the stroke of a pen will, therefore, mean little unless the underlying pathologies are addressed. Pakistan will continue to have opportunities to promote violence and disaffection in the state. The NSA, in his recent interaction with media, seemed to acknowledge this, when he reportedly said whether and how soon the restrictions imposed on the Valley were removed would depend upon the behaviour of Pakistan. How is this compatible with our repeated assertions that Pakistan has no locus standi as far as J&K is concerned?
The inescapable conclusion is that India-Pakistan hyphenation has been resurrected. Unaddressed, this will become a constraint on the pursuit of other key objectives of our foreign policy. Pakistan's efforts to put India on the defensive, encourage external intervention by raising the prospect of armed conflict due to heightened tensions and enhance international fears that outbreak of hostilities between them could escalate into nuclear war — these must be countered effectively. India's coping strategy would have to contain three elements.
One would be to move quickly to normalise the situation in the Valley; begin to address the causes of alienation and resentment among sections of its population; and gradually reduce the highly visible presence of the security forces deployed there. Our diplomats will not be able to deter international activism on the Kashmir issue if the present lockdown continues for an extended period of time.
Two, we need to wind down our current preoccupation with Pakistan, which is fuelled more by domestic politics rather than its substantive threat. India is far ahead of Pakistan in terms of economic and military capabilities. The resort to cross-border terrorism has inflicted much more damage on Pakistan than on India. The 'thousand cuts' it has sought to inflict on India has bled it more than India. Its economic and social indicators have declined while its per capita income is likely to be soon overtaken by Bangladesh. And yet, Pakistan enjoys an oversized profile in our foreign policy calculations because it is a convenient tool to mobilise domestic political support. It is odd that the much more serious security challenge from China is carefully muted in public discourse while a non-threat from Pakistan is consistently played up, tying up our limited human and material resources disproportionately.
Three, the more we play up the Pakistan threat, less the success possible in resisting India-Pakistan hyphenation in the international arena. However justified our contention that terrorism and talks don't go together, we face a contradiction. We cannot say that all issues between India and Pakistan must be resolved through bilateral dialogue alone, and then proceed to refuse dialogue. Our optimal position should be to treat Pakistan as just another state which India must deal with, in line with the real power balance between us. The readiness for dialogue should come from us. It should be left to Pakistan to say no. It is we who should encourage, even through unilateral measures, greater people-to-people contacts. PM had it right when he said we oppose the hostility of Pakistani rulers, but seek friendship with the people of Pakistan. Pakistan's conjuring up the nuclear threat should not be answered by suggesting a revision of our 'No First Use' doctrine, but rather to remind Pakistan, and the world, that any talk of using or threatening to use nuclear weapons is irresponsible; that Pakistan's N-arsenal is not just India's problem, but one that the world must confront.
India-Pakistan hyphenation may happen despite our best efforts. Let us not ourselves be complicit in it.
Top Stories