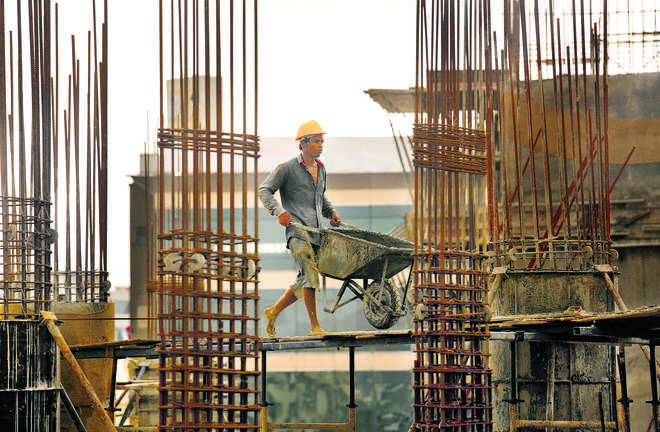 Sushma Ramachandran
Senior Financial Journalist
The latest round of announcements by FM Nirmala Sitharaman is welcome, but certainly not the big reforms expected to kick-start economic growth. Two sets of measures have been unveiled for the housing and export sectors. The first segment on housing envisages giving relief to non-NPA (non-performing asset) and non-NCLT (National Company Law Tribunal) projects that remain unfinished till now. A Rs 20,000-crore fund will provide finance for the construction of unfinished units in the affordable and middle income groups. This will enable completion of about 3.5 lakh units, out of the total estimate of about 15 lakh unfinished units. Plus, incentives are being given to government servants to buy houses.
As for the export sector, the new decisions include the revamping of an existing scheme to ensure that it becomes WTO compliant, reducing the cost of export credit and priority sector lending tag for export credit, enabling the release of Rs 38,000 crore to Rs 68,000 crore as export credit. In addition, real-time electronic processing of GST refund, plans to reduce turnaround time at ports and airports, and a special mission to help utilise free trade area concessions with different countries. Not to mention, Dubai-style mega shopping festivals at four locations.
On housing, there is no doubt that even relief to about 30% of homebuyers will be a step in the right direction. Though it is possible that most unfinished real estate projects will come under the NPA category if the developers have run out of funds to complete them. The incentives for buying houses for government employees are welcome, but this is more in the nature of an incremental measure. It would be more meaningful to have incentives for other segments rather than government employees, who, in any case, have virtual lifetime employment and are already considered an elite class.
Access to funding from abroad for housing finance companies is yet another element of the new announcements. This is fortunately meant for a wider range of homebuyers coming under the eligibility criteria of the existing Pradhan Mantri Awas Yojana that aims to provide affordable housing to rural and urban poor.
The package for exporters, on the other hand, is timely, but may not hit the mark at a time when global trade wars are affecting demand from traditional markets. Even the Hong Kong agitation is reported to have had an impact on gems and jewellery exports to that region. A weakening rupee has not helped exports, as the latest data shows exports dipping for the past few months. The external scenario appears to be worsening, with the latest geopolitical developments in Saudi Arabia leading to a spurt in oil prices.
Some policy changes were urgently needed, such as the replacement of existing export subsidy measures by the new WTO-compliant scheme. But this is not a real change for exporters, except transiting to a newer, and hopefully, more efficient system. What may help more, on the other hand, is the proposed electronic GST refund transfer system, and the availability of enhanced export credit. The higher insurance cover to the Export Credit Guarantee Corporation, leading to lower interest rates, will also be beneficial. The idea of a special mission to help exporters avail of the concessions for different free trade areas is laudable, but unless handled by professionals, this could become just another bureaucratic committee.
An equally significant element of the export package is the proposal for a time-bound adoption of standards to avoid problems faced by exporters due to non-tariff barriers. Indian exports are failing to meet these standards in many countries and need some handholding. This, along with others to help exporters deal with rules of origin, has been motivated by India's negotiations to become a member of the Regional Comprehensive Economic Partnership (RCEP). Our exporters need to be prepared for issues like rules of origin, for which an online system of certification is proposed to be launched. But one tends to be sceptical about shopping festivals, as India is not Dubai.
The one aspect of the export package, however, that touches a core issue is the one regarding speeding up turnaround time at ports and airports. Even Niti Aayog has said the biggest problem facing exports in this country is the logistics logjam. Logistics cost is estimated at 14% of GDP, as against 9% for the US, though it is high even for China. Hence the difficulty in bringing about buoyancy in exports lies in the areas of poor infrastructure, inadequate power supply, rigid labour markets and insufficient skilling. The situation is now worse with a slowing domestic economy.
The policy package announced for the housing sector has positive aspects, but may not be enough to revive the real estate arena. It should have been accompanied by steps to have more public spending in infrastructure.
The export policy proposals, being described as a mini foreign trade policy, in contrast, are more wide-ranging and comprehensive. The reasons could be the urgency of trying to ensure that Indian industry can meet the competitive challenge after becoming part of the RCEP.
The FM's third set of measures to boost the economy shows that policymakers are trying to move from sector to sector to provide incremental packages for revival. There is no sign of relaxing fiscal deficit norms, which has been a suggestion made by many for this slowdown scenario. On the plus side, new data is showing some green shoots with the index of industrial production rising by 4.3%, even compared to last year's relatively high base of 6.5%. This is, however, just a glimmer of light. The government will have to do much more to turn that glimmer into the bright light of higher growth. Several policy proposals have been unveiled so far, but the economic downturn needs a stronger dose in terms of reforms.
Top Stories