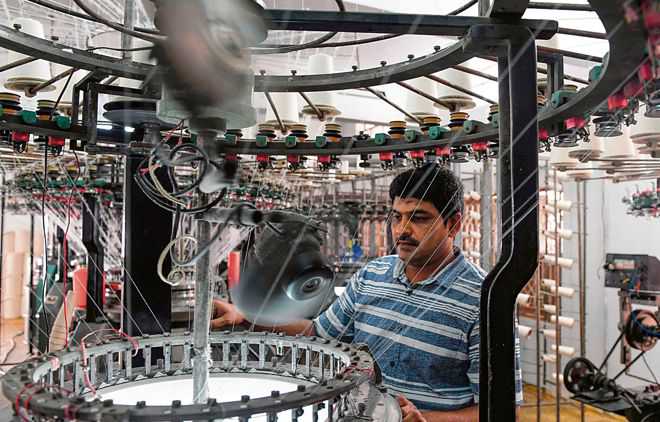 Jayshree Sengupta
Senior Fellow, Observer Research Foundation
Several countries around the globe are facing an economic slowdown and have announced stimulus packages to revive the slackening growth of their economies. China has announced a stimulus package to go into infrastructure building and for boosting consumer spending. By cutting the cash reserve ratio (CRR) that banks are required to hold as reserves to 0.5 per cent, China's Central Bank hopes to release $126 billion into the economy which will be available for loans. Thailand has already announced a stimulus package of $14 billion to go into agricultural subsidies, cash benefits for low income earners and tourism. The European Central Bank (ECB) has gone for monetary easing and also reduction of interest rates to a negative 0.5 per cent in order to revive the Euro zone countries. Through its asset buying programme of 20 billion euros per month, the ECB hopes to enhance liquidity for revival.
Each country has its unique problems and reasons for slowdown. In India, it is the rural economy which is at the core of the problems involving the economic slowdown. The NDA government has come up with many stimulus measures aimed at reviving demand and stimulating growth. These include a host of measures to help the micro, small and medium enterprises (MSMEs), housing sector, automobile industry and exports. A fund of Rs 20,000 crore has been set up to help finish apartments. The MSMEs have been promised that their areas will be cleared expeditiously and their Goods and Services Tax (GST) refunds would take place within 30 days. No stressed MSME is to be declared a non-performing asset until March 31, 2020.
There is full electronic refund of GST for exports and annual mega shopping festivals are to be held in four cities. The government has simplified and eased norms for foreign direct investment (FDI) and granted 100 per cent inflow through the automatic route for contract manufacturing, coal mining and has eased rules for sourcing of online retail for single-brand products.
The most important stimulus announcement which pleased the stock market and industrialists alike has been the reduction of corporate tax rate to 22 per cent and 17 per cent for new ventures. The move alone is supposed to work wonders and even though it means Rs 1.45 lakh crore in foregone revenue, it may give a much-needed boost to the manufacturing sector.
These stimulus measures are bound to work over a period of time, especially those related to the banking sector. Rs 70,000 crore will be provided for recapitalisation of banks. Also, public sector banks (PSBs) and select non-banking financial companies (NBFCs) are supposed to boost lending across 400 districts to farmers, MSMEs and the housing sector. Much, however, depends on the corporate sector and how it uses the money saved from tax to increase investment which will help create jobs that will increase demand.
The government has not given equal attention to the rural sector, which is very much under stress and grew at a low rate of two per cent in the last quarter. Low international commodity prices have led to low price realisation from the sale of farm products in India and farmers have not been able to recover the costs of farming. Agricultural wages have been stagnant because of stagnant farm incomes. One cannot expect a surge in demand for goods like two-wheelers, tractors, bicycles and fast moving consumer goods (FMCGs) from such a dismal rural scene. There are reports of people in the rural areas cutting down on essentials like toothpaste and shampoo and snacks like Parle biscuits from their daily lives in the absence of an alternate income from non-farm jobs.
Many rural job seekers are barely literate and are school dropouts. This is because of the pathetic state of primary education in the villages. Though there are many government schemes for skill development, few students land up jobs in government or the private sector after training. Lack of skill comes in the way of their getting stable jobs in the towns and cities. They work mostly as migrant daily wage workers who have nothing more than their labour to sell. These workers have been affected the most by the slowdown and are returning home after being sacked. If the rural economy had more jobs and better prospects for business, the youth would have stayed in the villages. Shortage of food processing industries and viable handicrafts and handloom production in the villages is another reason for the dismal job scenario in the rural sector.
The government has started many schemes to help the poor, especially the women in rural areas, but the employment situation remains dismal. Many women are not able to earn an extra income because rural transportation and mobility remains inadequate. The government has given incentives for the development of the handicraft and handloom sector through cluster development programme, but more needs to be done. Usually, there is a severe shortage of raw materials and appropriate technology in this sector which hinders productivity, increases costs and leads to limited incomes.
Hence, after giving a boost to the manufacturing sector through corporate tax cut, the task of revitalising the rural sector remains and the government's help is needed in creating non-farm employment by facilitating food processing and other allied industries. Guaranteeing Rs 6,000 per year to each small and marginal farmer through PM-Kisan may help a little but more money is needed to revive farmers' demand.
The government has to increase its capital expenditure and invest in infrastructure which will help create many rural jobs. The safe drinking water availability scheme also has to be followed up and bringing piped water to each village household remains a major challenge. This venture, too, can create jobs. Improving the quality of primary education and primary healthcare will lead to better quality work force which can be hired by the manufacturing industry.
Increasing employment and job security are most important for reviving demand. It can be done through construction activity initiated by the government's infrastructure building programme. The employment situation has to improve as a result. Unemployment has actually worsened in September this year, according to the Centre for Monitoring Indian Economy (CMIE), to 7.57 per cent, which is an ominous sign.
Top News
Suicide bomber blows himself up in mosque packed with worshi...
AIADMK leads demand for passage of Women's Reservation Bill ...
Said while rapists and murderers were being released under r...
VB sleuths started assessment of Soni's farmhouse at D R Enc...
The bench takes note of the submissions by lawyer ML Sharma ...