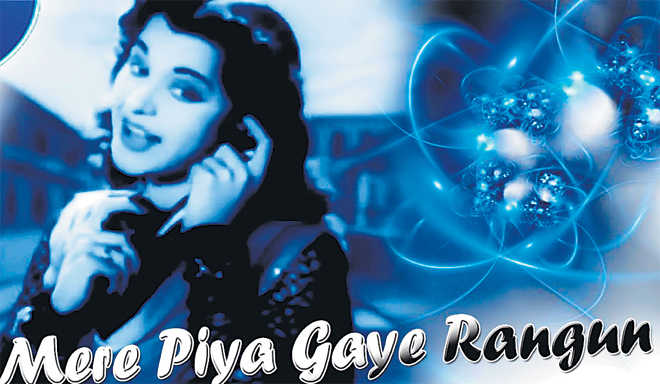 Sonu Trivedi
Almost 14 years ago when I started doing research on Myanmar, I had no clue as to how close to my heart this country will become. Apart from the official meetings and designated calls, this fascinating land had much to offer, leaving everlasting impact on me. The overwhelming response from the people of Indian origin (almost the third generation settlers) has been remarkable. Besides, expats and the officials from India posted in Myanmar gave memories much to be cherished.
Though shared historical-cultural linkages and references to 'Brahmadesh' and 'Swarnabhumi' abound in our mythology and literature about this captivating land, the magnitude of Indian influence remains unexplored in recent times. For understanding the cultural trends in Burmese history, it would be important to study the cultural progression in ancient India. In the words of Buddhist historian RL Soni, "There is certainly scope for further investigation and research…..".
Because of the existence of diverse ethnic groups, this mystic land has been called by Martin Smith as the 'anthropologists paradise'. From a researcher's lens, I would call it a 'goldmine', for studying the rapid restructuring taking place in the country, aptly designated as a "laboratory for reforms". Given the geo-strategic significance of Myanmar and shared historical and civilisational ties, Prime Minister Narendra Modi regards it as the "historical and spiritual Gateway to the East."
Attracted by the opportunities of the fertile land and flourishing trade, Indians have been settling in Myanmar for centuries, thereby bringing the land of ancient learning and the land of Golden Pagodas closer to each other. It was during the British rule that cheap Indian labour was used to exploit the colonial economy. Agricultural labourers were imported to Myanmar to cope with the heavy demands of the big plantation and intensive rice cultivation. A large number of middle-class intellectuals were also used as civil servants and administrators. Many lawyers and doctors were also employed and they became pioneers in the field of education. Indians had also settled in Myanmar as traders, shopkeepers and moneylenders. Their role in business contributed to commercial relations between the two colonies.
The first batch of Indian farmers to settle in Myanmar were led by Harihar Singh, Diwan in the court of the Maharaja of Dumrao in Bihar, who was given a land grant in 1874 to clear the area for paddy and sugarcane plantation in Zeyawaddy (Bago Division) in Lower Burma. Their settlements in Zeyawaddy and Kyauktaga in Myanmar resembles the landscape and culture of Bihar with similar cultural, linguistic and culinary habits. Women adorned in saris and their Bhojpuri language bear evidence of shared ties.
A common linkage which has also led to deepening the bonds between the two ancient cultures is Buddhism. The Mahabodhi Temple in Bodh Gaya, Bihar, is considered to be the most revered place and all devout Buddhists in Myanmar long to visit it at least once. Every year, in Bodh Gaya witnesses a large number of tourists and high visit delegations for pilgrimage. Another common trait is the practice of chewing paan (betel leaf).
Myanmar is also known for India's freedom fighter Lokmanya Tilak being imprisoned for six years at Mandalay Jail. Subhas Chandra Bose, after several months of intensive training with the Japanese forces and secretly discussing the important strategies with General Aung San, entered the northeast of India through Myanmar. Besides, this land is also associated with Tagore, Gandhi and Nehru.
The popular lyrics of an Indian film song "Mere piya gaye Rangoon kiya hai wahan se telephone……." have become a reference point for a deep India-Myanmar connection. In literature, the plot of Amitav Ghosh's novel The Glass Palace is based in Myanmar. It is set against the backdrop of the political changes in Myanmar.
Last but not the least, swapping of the last two rulers of India and Myanmar —Bahadur Shah Zafar and King Thibaw to Yangon and Ratnagiri, respectively, illustrates the strange fate and commonality of how their last royal families were treated.
The writer teaches political science at Zakir Husain Delhi College, DU