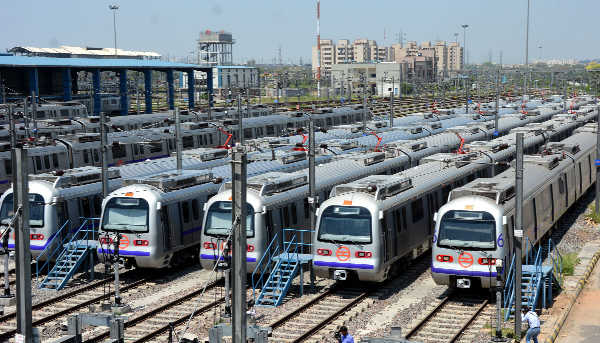 Tribune News Service
New Delhi, April 9
The Badarpur-Faridabad Metro rail line is likely to start after two months as construction work on the line has been completed and trial run of trains will begin from next week, sources said.
Badarpur-Faridabad line will reduce the distance of the satellite city of Faridabad in Haryana. This line will be an extension of the currently operational violet line between Mandi House and Badarpur. The same section will expand up to Kashmere Gate on the other side from Mandi House.
Once operational, Line-6 will be running from Kashmere Gate to Escorts Mujesar having a length of 43.40 km and 32 Metro stations. Of these, five will be interchange stations: Kashmere Gate, Mandi House, Central Secretariat, Lajpat Nagar and Kalkaji Mandir.
The stations on the line are Sarai, NHPC Chowk, Mewala Maharajpur, Sector 28, Badkal Mor, Old Faridabad, Neelam Chowk, Ajronda, Bata Chowk, Escorts Mujesar. The depot for this section has been constructed near Sector 20 A in Faridabad and will be called Ajronda Depot.
The sources said two more stations, NCB Colony and Ballabhgarh, will also be added to this line by 2017.
The sources also said that there are 30 trains on Mandi House-Badarpur line. Of them, only one six-coach train is available which will be extended up to Faridabad. All others are four-coach trains. Now four more trains will be converted into six-coach trains.