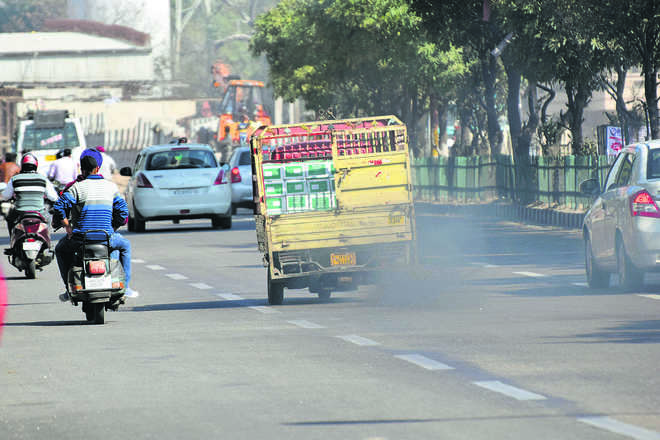 New Delhi, October 4
'With air quality in Delhi slowly starting to deteriorate now after the favourable monsoon, experts have pointed out that the second half of October will be crucial for gauging the impact of agriculture burning in states like Punjab on the air quality.
Sumit Sharma of the Earth Science and Climate Change Division, TERI says that air quality in Delhi is slowly starting to deteriorate now after remaining within or close to the prescribed limits during the monsoon season. The average levels are now violating the daily prescribed limits of PM 2.5. The dip in air quality is happening due to factors like presence of emission sources and changing meteorological patterns. There are several year-round sources like vehicles, industries, road dust, and rural kitchens which continuously emit pollutants over the year.
"In addition, agricultural residue burning in the upwind states during months of October-November adds to the deterioration of air quality. As per TERI's assessment, the share of agricultural burning in Delhi's PM2.5 concentrations goes up to 40 per cent in the peak burning period," Sharma added.
According to Hem Dholakia, Senior Research Associate, Council on Energy, Environment and Water (CEEW), it is difficult to predict how intense the crop residue-burning phenomenon is likely to be this year.
"This year due to rains, the harvesting of paddy has been delayed by a few days. Further, the area under cultivation is higher than last year. Therefore, the expectation is that there may be a higher number of fires," he added.
On the other hand, he said there have been significant efforts by the government to scale up the use of happy seeder as well as issue challans to farmers who burn. These interventions may help bring down fire counts, he added. — PTI
Deteriorating air quality
The air quality is slowly deteriorating after remaining within or close to the prescribed limits during the monsoon season
The average levels are now violating the daily prescribed limits of PM 2.5
The dip in air quality is happening due to factors like presence of emission sources and changing meteorological patterns