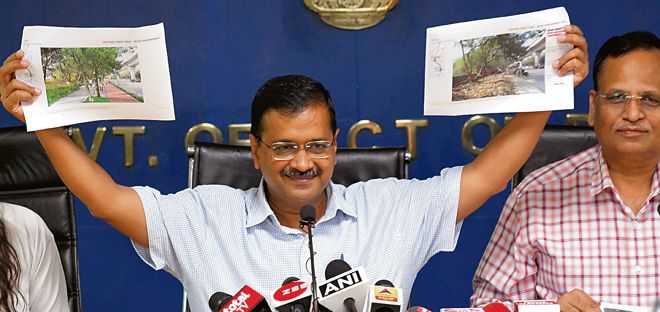 New Delhi, October 22
The Delhi Government will redesign and landscape all roads in the city managed by the Public Works Department in accordance with "international standards", Chief Minister Arvind Kejriwal said on Tuesday.
The government has selected nine roads measuring 45 kilometres on a pilot basis, the CM said at a press conference here. In Delhi, the PWD manages around 1,260 kilometres of roads.
"All (PWD) roads in Delhi will be redesigned under which bottlenecks will be removed. We have selected nine roads on a pilot basis. Work order to redesign one stretch of road has been issued. Redesigning of nine roads will be completed within a year," Kejriwal said. — PTI
Top Stories