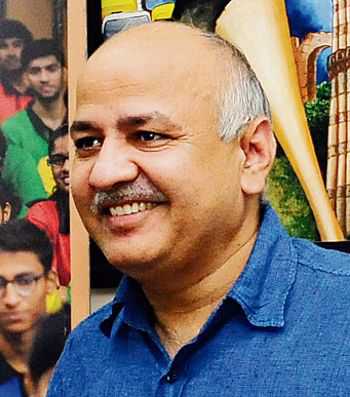 New Delhi, September 21
Delhi Education Minister Manish Sisodia here on Saturday urged the Central Government to make a law to allocate 6 per cent of the gross domestic product (GDP) for education. Sisodia, also the Deputy Chief Minister, raised the demand during a special meeting of the Central Advisory Board of Education (CABE), convened by the HRD Ministry to discuss and finalise the National Education Policy.
The policy's preamble should state "providing good quality education would be the responsibility of the government through the government schools," Sisodia said. While lauding a few provisions of the policy, Sisodia said unless there was a law binding the governments to allocate funds, the policy per se would not result in the transformation of education. Just like governments were bound by law to have ceiling on fiscal deficit or 'one country, one tax' system, to implement the provision of the new education policy, the governments should be bound to spend 6 per cent of the GDP, he said.
Sisodia said, "The quality of education provided in government schools should be at par with the private ones. Going to private schools should just be an option, not a necessity due to the lack of quality in government schools."— IANS
Focus on quality
Education quality in government schools should be at par with the private ones. Going to private schools should just be an option, not a necessity. —Manish Sisodia, Deputy Chief Minister, Delhi
Top Stories