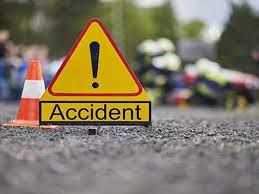 Washington, May 17
Two Indian-American Sikh youth have died and another was injured when their speeding SUV crashed into a tree in Indianapolis on Wednesday, according to a media report.
The victims have been identified as Varundeep Singh, 19, and Davneet Singh Chahal, 22, both from Fishers city, Indianapolis. Davneet, who was driving the SUV, was not wearing his seat belt, police said, adding the injured, Gurjot Singh Sandhu, has been admitted to a hospital. — PTI
---
Turbaned youngster Denied entry to NY Bar
A Sikh youth, Gurvinder Grewal, 23, has claimed that a New York bar didn't let him enter (on May 11) because he was wearing a turban. He was "embarrassed" and "hurt" when the Harbor Grill imanager told him that he would not be allowed in with a headgear.
Top News
The Sukhoi-30 and Mirage 2000 aircraft had taken off from th...
Superintendent of Police Shyam Singh said the aircraft crash...
The hearing begins hours after 'sources' in New Delhi say In...
The Congress on Friday had alleged that police arrangements ...
His letter to Shah comes after the Yatra is suspended for th...