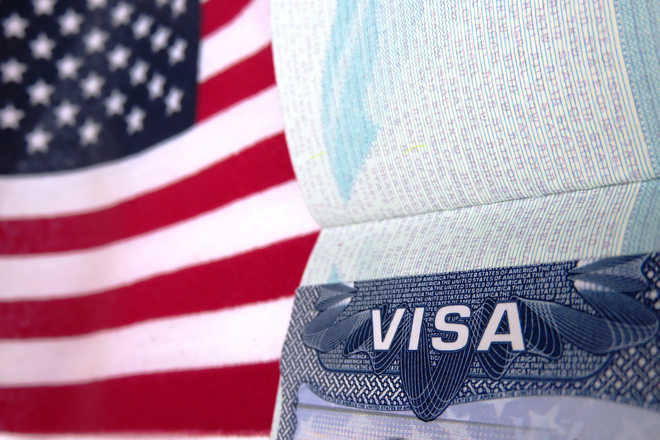 Washington, July 11
The US House of Representatives has passed by an overwhelming majority a legislation to remove the 7 per cent country cap on Green Card applicants, a development that may end the agonising wait for tens of thousands of talented professionals from countries like India who have sought permanent residency.
The Bill, when signed into law, increases the per-country cap on family-based immigrant visas from 7 per cent of the total number of such visas available that year to 15 per cent and eliminates the 7 per cent cap for employment-based immigrant visas. A Green Card allows a non-US citizen to live and work permanently in America.
Indian IT professionals, most of whom come on the H-1B work visas, are the worst sufferers of the current immigration system. The Bill, 'Fairness for High-Skilled Immigrants Act of 2019' or 'HR 1044', was passed on Wednesday by an overwhelming 365-65 votes in a 435-member House.
It willl mainly benefit professionals from countries like India, for whom the wait for Green Card is more than a decade. Some of the recent studies have said the waiting period for Indian IT professionals on H-1B visas is more than 70 years.
The Bill also establishes transition rules for employment-based visas from Financial Year 2020-22 by reserving a percentage of EB-2 (workers with advanced degrees or exceptional ability), EB-3 (skilled and other workers), and EB-5 (investors) visas for individuals not from the two countries with the largest number of recipients of such visas. — PTI
HOUSE CLEARS BILL
Fairness for High-Skilled Immigrants Act, 2019
7% is the current per-country cap on family-based immigrant visas, which will be eliminated
85% of Green Cards can now go to Indians, Chinese in first 2 years to clear backlog
300K Indian H1-B temporary work visa holders, in various stages of process, to benefit